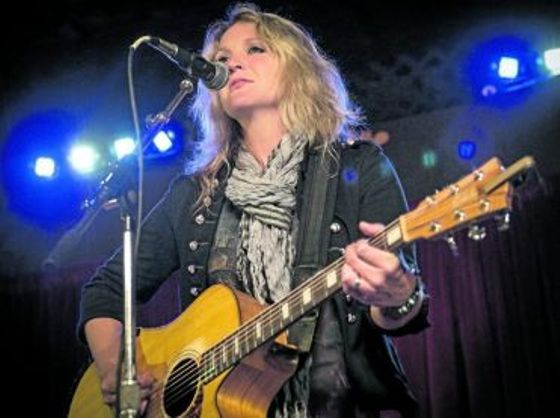 Courtesy: www.sarahsmithmusic.com (stock photo)
Sarah Smith and the Pairs headline the Stage for Change show at Market Centre Theatre in Woodstock. This is a free concert offered by Addiction Services of Thames Valley.
WOODSTOCK - Addiction Services of Thames Valley is bringing the Stage for Change to Woodstock on Friday.
The annual free event will feature live music this year from Sarah Smith and the Pairs.
Community Engagement Coordinator Gillian Drissen says this concert is for anyone who wants to celebrate addiction recovery and change in our community.
"It is recovery based, it is a safe place to bring your kids, families, teens, adults, older adults and we just aim to target people who are looking to celebrate recovery, there is no specific age, there is no specific group we want to be there, we just hope everyone does."
Drissen says this is their fifth year doing the stage for change in Woodstock.
"We have gotten great feedback in the past, people have loved the bands that we have brought there."
She is really excited to have Sarah Smith performing again as well.
"She has been part of the event since 2012, this will be her first year doing the Stage from Change in Woodstock. We are also welcoming a band called the Pairs, they are a band from London and they are pretty awesome as well."
It's all happening from 6-10 pm Friday night at the Market Centre Theatre. You don't need a ticket, you can show up anytime during the show and enjoy.
You can find more information on the event online here.