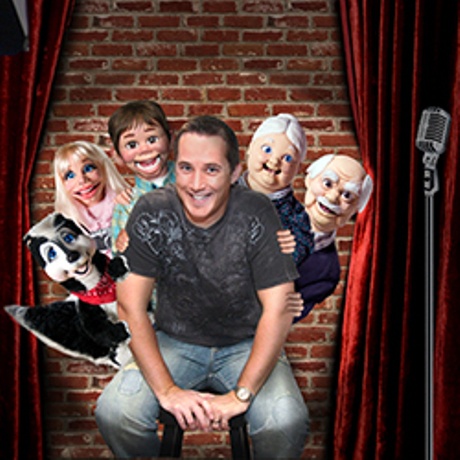 Courtesy: www.ryanandfriends.com
Beginnings Family Services will host its fifth annual Laugh Outside The Box on Saturday.
WOODSTOCK - Beginnings Family Services invites you to laugh and support a good cause this weekend.
The non-for-profit faith based organization will put on their main fundraiser Laughing Outside Of The Box.
Director Joyce Schultz says this year's act will feature ventriloquist, Ryan Bomgardner.
"In this show he will be featuring his different puppet friends, so they will be meeting Jeffrey and Harold and Irene, a funny old couple, he has Artie the Skunk, it's just a hilarious show that is fun for the whole family."
Schultz says it's a great show that you can bring the entire family to.
"It's going to be clean family friendly comedy and just a great chance for the whole family to come out and spend time together."
Proceeds will go towards Beginnings Family Services.
The fundraiser is on February 23rd inside the W-C-I auditorium at 7pm. Tickets cost $15 in advance or $20 at the door. They also have family rates. Tickets are available at Merrifield Book Shop and online woodstock.snapd.com, or by emailing woodstock@beginnings.ca or by stopping by Beginnings at Woodstock. You can also call ahead for your tickets at 519-537-2127.