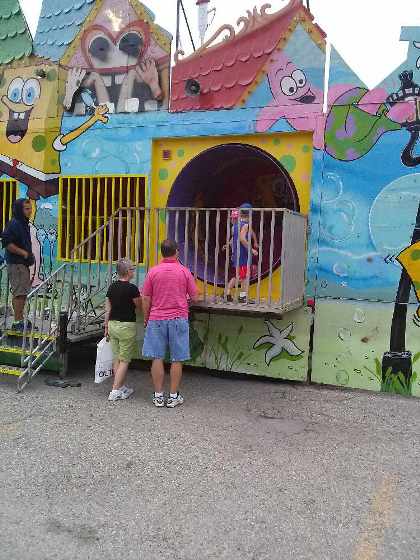 stock photo
A big summer carnival is coming to the Town of Ingersoll in July. The event will run between July 16th to the 19th beside the arena on St. Andrew Street.
INGERSOLL - The Town of Ingersoll is moving forward with a Summer Carnival.
It is happening between July 16th to the 19th and will include a full midway. Mayor Ted Comiskey says the Town wanted to do something, with the ending of the Canterbury Folk Festival.
"It is exciting, it is going to have a fall fair atmosphere in the summer. It is going to be in July and the weather is always great in July, there is going to be Campbell amusement with kids rides, midway, food booths and so much more. I think it is going to be a fantastic event."
The event will be put on by the Downtown Ingersoll BIA with help from the Town of Ingersoll Economic Development department. Council did raise some concerns over parking. Mayor Comiskey says those concerns have been alleviated.
"It is very limited parking in the downtown area and when you have something this size, folks are going to have to come in 2 or 3 days earlier to set up, so it is going to be taking up a time frame. They put it down by the arena to alleviate any blockage of parking on Main Street or behind at the municipal parking lot, so there is no issue right now as far as parking is concerned, so no one should be concerned in that direction, just go out and have fun."
The Carnival is happening downtown next to the arena and they are still working on plans for everything that will be included.