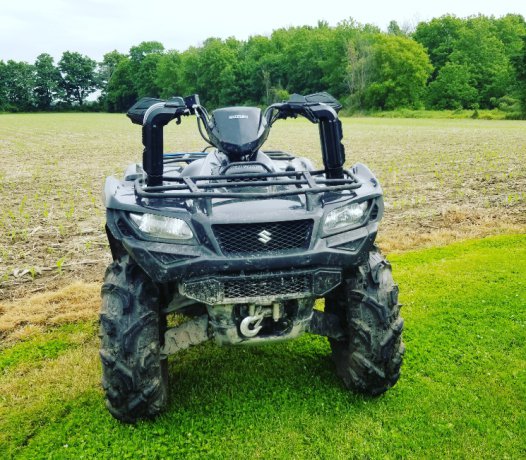 Courtesy: OPP (submitted)
An ATV valued at $11,200 was stolen in the morning hours on Sunday. Police are asking for any tips from the public to help locate the vehicle.
OXFORD COUNTY - Police are on the lookout for an ATV that was stolen right out of the back of a parked pick up truck in Zorra Township.
The ATV is described as a black coloured Suzuki King Quad 500 with 27" Maxxis Zilla tires. It had black PowerMadd handguards and black Warrior Riser snorkels in front of the handlebars and is valued at $11,200.
The theft happened in the early morning hours over the labour day long weekend, on Sunday at a Road 74 address.
Oxford OPP are asking for the public's assistance with this investigation.
If anyone has any information they are being asked to contact OPP or to remain anonymous, call Crime Stoppers.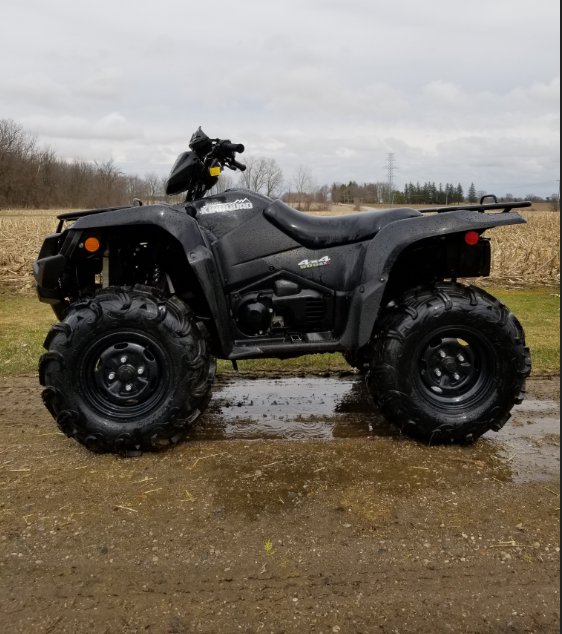 Courtesy: OPP (submitted)