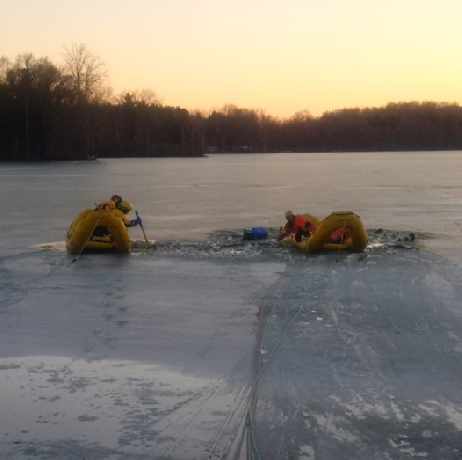 OPP are reminding snowmobilers, ice fishing enthusiasts and skaters that no ice is safe ice ahead of the weekend.
OXFORD COUNTY - OPP are reminding everyone that no ice is safe ice.
Warm temperatures this week means many ice surfaces are not as strong as they used to be. We already had a close call in Oxford County.
Police are sending out this message to fisherman, snowmobilers and people skating on ponds. About 40 percent of all fatal snowmobile incidents in Ontario voer the past 10 years have happened on lakes and rivers. Excessive speed, driving too fast for the conditions and alcohol/drugs are other top contributing factors in snowmobile deaths.
Police are also reminding ice fisherman to be prepared and make sure you know the thickness of the ice before venturing out. You can check out the safety video created by the OPP West Region below:
Know the dangers of ice. Many factors affect ice thickness, type of water, location, time of year, currents, pressure cracks, snow on ice, etc. Conditions can change quickly don't just assume. No ice is without some risk, become ice aware and take precautions. #NoIceIsSafeIce ^js pic.twitter.com/yuuYYgy4J9

— OPP West Region (@OPP_WR) February 25, 2021