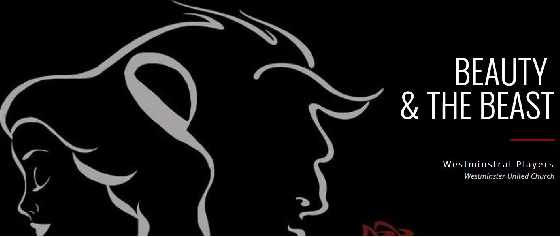 Photo credit: MakingConnexions.com/Westminster United Church
The Westminster United Church's production of Beauty and the Beast began last night and it runs until November 16th.
THAMESFORD - Audiences can head to the Westminster United Church in Thamesford to watch their production of Beauty and the Beast.
The show also features a dinner before it gets underway, which is served by the actors who are in character.
Director Mark Marshall says it will give audiences an immerse experience.
"It's a really great show and it's really well done. I don't think it's quite what people expect from a small community, I think a lot of work is put into it from all aspects of the show. And we have characters that fit the roles really well, some beautiful singing voices."
He adds the show will raise money as well, which goes back to the Child and Youth Ministry in the Thamesford area.
Marshall says it will be a wonderful experience for everyone, making it worth the drive to Thamesford.
"We've made the room a bit like a castle so that the dinner that you're served will be served from villagers from the cast and then the show has a cast of 35 people. There's 15 adults and 16 teens and the rest are younger children, and lots of song and dance and beautiful costumes, and a lot of work put into the set and lights. So it's a full scale show and a wonderful dinner if you're able to do that part as well."
The dinner will consist of Beef Stroganoff and baguette, French peas and carrots along with provincial pasta and natte e cafe.
Tickets are $40.00 for adults and $25.00 for children tonight and on November 15th and 16th. There are seats available on the balcony for Friday and Saturday nights. For those same dates, balcony seating costs $20.00 for adults and $10.00 for children. Traditional seating is offered during the week.
Tickets can bought and reserved online. You can also call the church at 519-285-3212 and arrange buying tickets in person, which is only by cash or cheque. The tickets will also have assigned seating.
Marshall says the matinee, which is scheduled for November 10th, is sold out but there are still dinner tickets available, although they are selling quickly.
It goes at 7 o'clock tonight and runs until November 16th. Dinner starts at 6:00 pm.