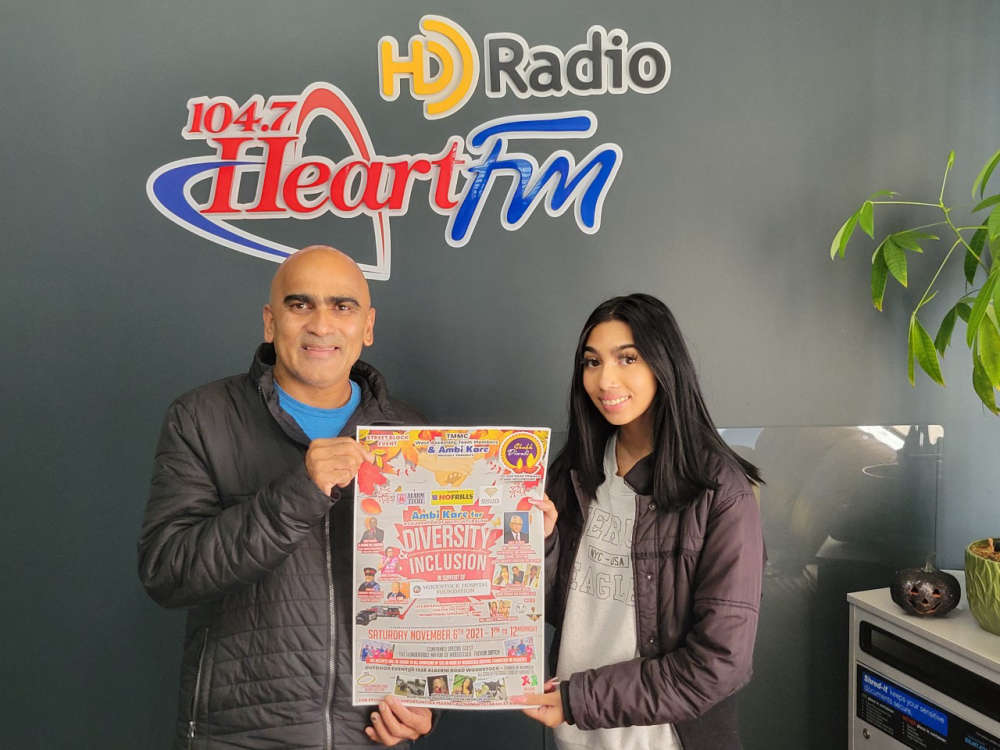 A Diversity and Inclusion block party will be happening on Alberni Road next Saturday and donations will be accepted for the Woodstock Hospital Foundation.
WOODSTOCK - Ambi Kare for a celebration of Multiculturalism, Diversity and Inclusion block party is happening next Saturday, November 6th at 1228 Alberni Road in Woodstock.
The event will run from 1:00 p.m. to midnight and feature guest speakers, live music, superheroes, balloon twisting, free food and so much more.
Organizer Ganga Totaram says one of the guest speakers is a Criminal Lawyer and Queens University Professor.
"Dr. Dhaman Kissoon is criminal lawyer, longtime friend of mine, I have known him for almost 30 years now, humanitarian, philanthropist and Queens University Professor for over 30 years now."
Other guest speakers include MC.Narine Dat Sookram who is a social worker and diversity trainer, Rebecca Briggs, TMMC Lexus Group Leader and Community Services Officer with WPS Shaylyn Jackson. The live music will include Pooja-Narrendra Gopaul and Travis Persaud, AKA the Guyanese Elvis.
Totaram says this is a family event and they will have plenty of stuff for the kids.
"We are going to add some Diwali celebrations to it, we have some singers from my country, we have DJ's, we have the Brampton Batman, I don't know if you know the Brampton Batman but this guy is amazing with the kids, we will have some other superhero's there too, balloon twisting and we will be giving out some free food."
The event is free, however they will be collecting donations for the Woodstock Hospital Foundation. Donations over $20 will be eligible for a tax receipt. Already the event has raised $9,000 and counting. Totaram has asked Woodstock City Council for a noise exemption to host the block party. That decision will be made on Thursday. Totaram says the music will likely stop by 10:00 pm anyways.
You can listen to the full interview with organizer Ganga Totaram below: