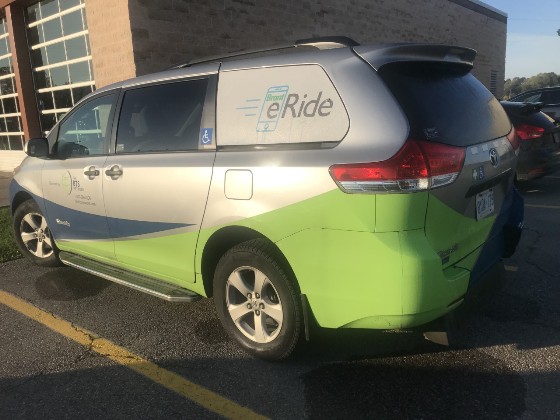 The technology-based transportation service will be informing the public on their application during a couple of information sessions across Brant County on November 7 and 19th. Both meetings start at 6:00 pm.
BRANT COUNTY - Brant eRide is hosting a couple of upcoming Public Information Sessions to provide more information about the application.
They are a technology-based transportation service which provides travelling within Brant County and into Brantford.
Children who are 12 years old and younger may ride for free, but they must be accompanied by an adult.
The program also provide vans, SUVs and Sedans for commuting anywhere in the County.
The upcoming presentations will be hosted in the Burford Community Center on November 7th at 6:00 pm. They'll also host another session at the South Dumfries Community Center on November 19th at 6:00 pm.
Their app is available for download on Google Play or the iPhone App Store. If you download the app by November 30th and you will receive four free rides. Use '4FREE' when booking. The Free rides expire on December 31, 2019.
To learn more about the program, information can be found on their website.