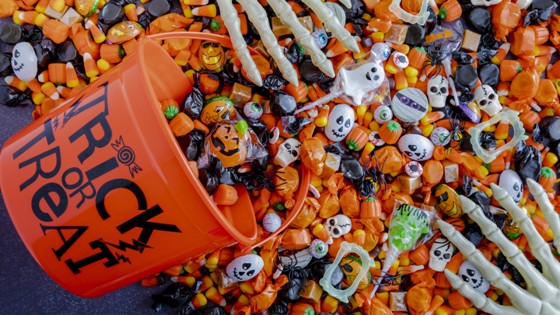 stock photo
With past incidents of tainted candy in Woodstock you can never be too careful when checking over all of the Halloween treats this year.
WOODSTOCK - Halloween is coming up this Thursday and soon kids all through Oxford County will be ready to take over the streets in search of candy.
Parents are being reminded to check their children's candy, in case it has been tampered with.
Special Constable Shaylyn Jackson provides some tips on what to watch for when search your children's candy.
"Parents need to be very cautious when it comes to Halloween candy, making sure it is safe for their kids to eat because ultimately it is taking food from strangers, so things to be looking for is tampered packaging making sure that the candy comes in traditional packaging and isn't homemade baked goods or any kind of homemade treats, those are typically things to stay away from, however things like store bought candy is perfectly fine as long as you're checking to make sure that the actual packaging isn't tampered with and there's nothing inside of it because in previous years we've had scares."
Jackson adds that we have had incidents of tainted candy in Woodstock before and to never be too careful when it comes to children's safety.
"It's better to air on the side of caution especially with things like Cannabis being legalized, we're hearing a lot of people saying things like, well, people won't waste their Cannabis edibles on children, however people have done stranger things before so it's still good to be cautious and be mindful when you're actually going through your child's candy."
Remember to be safe and cautious but also to have fun this Halloween, and not to accept homemade goods or packaging while Trick or Treating.