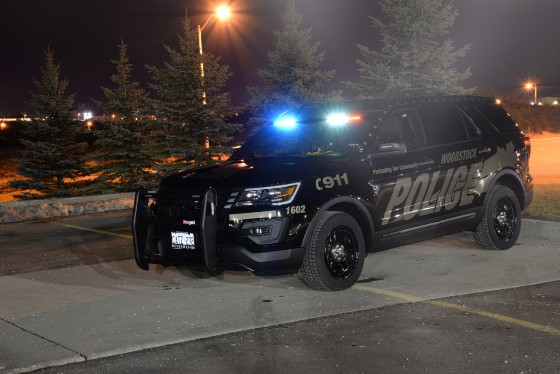 Police have charged a man and a woman from Woodstock after an ATM was reported stolen from the Oxford Grill.
WOODSTOCK - Charges have been laid after someone stole an ATM from the Oxford Grill in Woodstock.
It was reported stolen on Friday and police say two suspects were spotted leaving the area with a small wagon covered with a tarp at around 2:30 a.m.
The ATM was later found in a tent east of the restaurant on Tuesday and officers have arrested a 39-year-old man and a 37-year-old woman.
They're both from Woodstock and they both been charged with theft over $5,000, possession of stolen property, break and enter with the intent to commit and indictable offence, mischief over $5,000 and failure to comply with probation.
Anyone with information should contact Woodstock Police or Crime Stoppers.