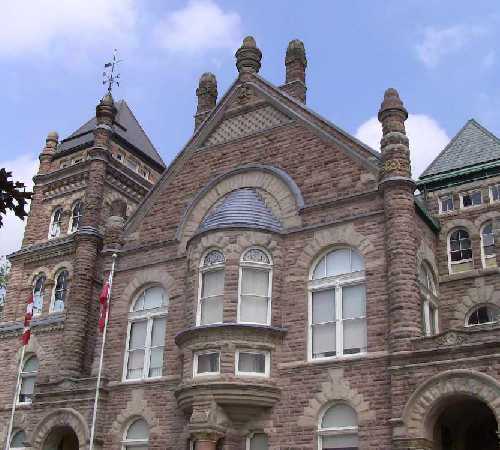 Oxford County Council is considering ways to help Woodstock pay for security at the courthouse.
Oxford County is trying to determine a fair way to pay for the security costs at the local courthouse.
In 2008 the province decided that the cost of security at the justice building would fall on the municipality it's located in - in this case the city of Woodstock.
Warden David Mayberry says the Woodstock Police Service determines the cost of the bill.
"The police chief determines the level of security so how many people do we need given the number of floors, the number of courts that are operating, all that sort of stuff plus transportation of prisoners. They sit down and try to figure out what would be an appropriate plan and staffing level and then associated costs."
The problem is that courthouse serves everyone in the county, not just Woodstonians.
Mayberry says the province does have a plan to help alleviate the cost.
"The province said that starting in 2013 they would upload the cost of court security over a period of six or seven years and that each year they would pay a bigger portion. Theoretically the cost for Woodstock should get smaller."
The problem is that upload cost won't be achieved until 2018.
So in the meantime the leaders of all of the Oxford County municipalities will meet on September 30th to further discuss the issue.