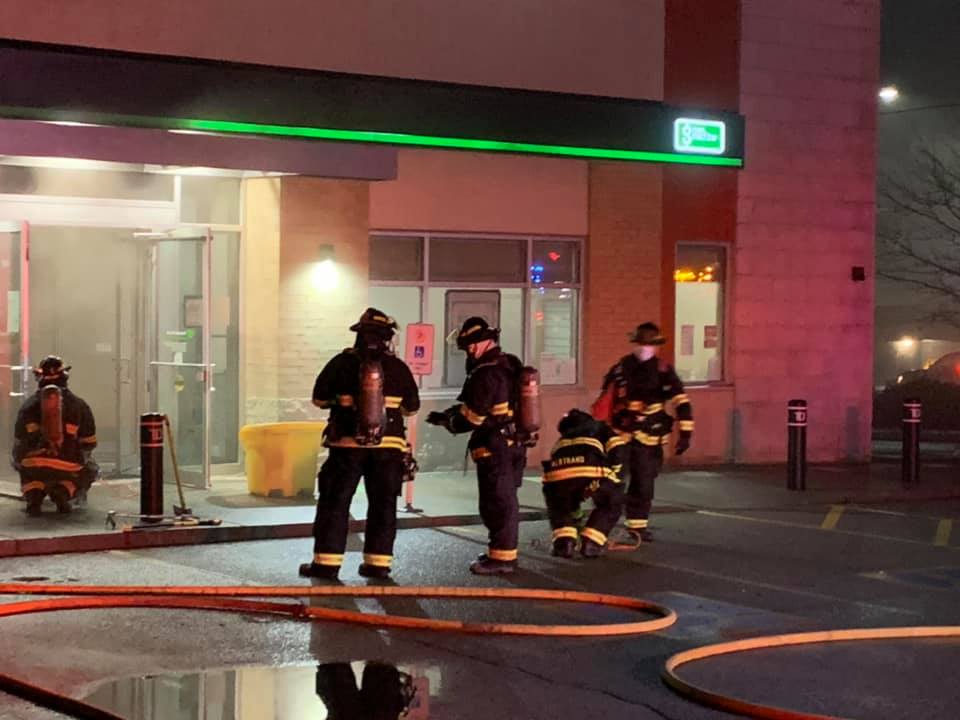 Photo Credit: Woodstock Fire Department Facebook page
The damage estimate is about $500,000 following a fire at a TD Bank in Woodstock.
UPDATE - Woodstock Police are investigating the fire at the TD Bank on Dundas Street at the corner of Springbank last night.
They are calling the fire suspicious and it being investigated by police and the Ontario Fire Marshall. Anyone with information is asked to contact the WPS Criminal Investigations Office at 519-537-2323 or Crime Stoppers 519-421-TIPS (8477) or toll free at 1-800-222-TIPS (8477). The bank will remain closed until further notice and people are asked to avoid the area until the investigation is completed.
---
WOODSTOCK - No one was hurt after crews responded to a fire the TD Bank on the corner of Dundas Street and Springbank Ave in Woodstock.
The fire department got the call just before 11:00 p.m. Thursday night and Public Information Coordinator Lisa Woods says they saw smoke and flames when they first arrived on scene.
"We were able to enter the vestibule area, quickly put the fire out and bring it under control. There was smoke damage throughout the building and at this point we are estimating $500,000 damage."
The cause has not been determined and the Ontario Fire Marshall has been called in to investigate.
Woods says the bank will be closed for the time being.