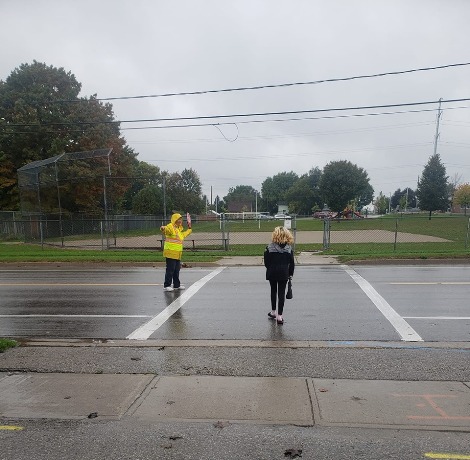 photo's courtesy of Woodstock Police FB
Woodstock Police are reminding motorists to slow down and pay attention after a crossing guard was nearly hit last week on Parkinson Road.
WOODSTOCK - Woodstock Police are investigating after a crossing guard was nearly hit on Parkinson Road.
The incident happened last week on the busy street while the guard was helping kids get to school. A driver had stopped, so she could step out and help students cross the street safely. As she was about to step out onto the road a driver behind the stopped vehicle, pulled out and went around nearly hitting the crossing guard. Unfortunately, because this happened so fast the licence plate was not noted.
Woodstock Police say this was a dangerous action, that could have resulted in a serious tragedy. Crossing guards are people trying to do their jobs, keep people safe, earn a pay cheque and go home to their family at the end of the day.
Everyone is being asked to slow down, be patient, pay attention and obey road signs and crossing guards when driving, especially in school zones and other areas where there is typically increased pedestrian traffic.