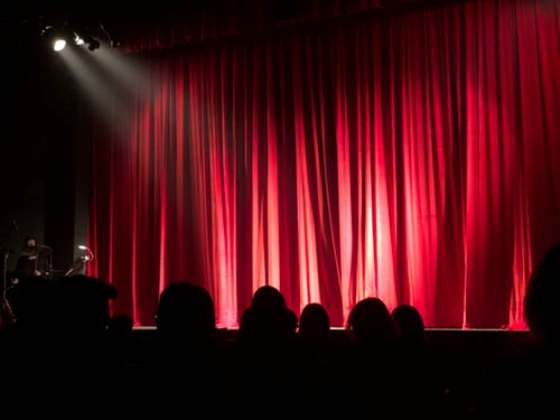 stock photo
Controversy swirls around one of the premier plays at the Blyth Festival. The Wake of Wettlaufer is a play that looks at a fictional family who had their loved one killed by the notorious nursing home killer.
BLYTH - The Wake of Wettlaufer will premiere next month at the Blyth Festival but not without controversy.
The play follows a fictional account of a couple who had their parent die from what they though were natural causes, only to discover two years later that their father may have been murdered. Like many families in our community, they're left questioning, and trying to understand how this tragedy could happen. Through this they try to love each other and hold on to hope. Some of the concerns about the play are that it is too soon, too close to where the actual murders took place and some worry it could glorify Wettlaufer.
Artistic Director Gil Garratt says they consulted with several of the actual victims families before writing and developing this play.
"We have had an amazing privilege to talk to some of these folks, they have welcomed us into their homes and some over the phone. The families that have welcomed us have just been incredible, they have truly been inspiring. They have been so generous with their time and their stories and on top of that, they have had hard questions for us as well. We have been asked a lot of why we would want to tell this story in the first place and why we would want to be exploring something like this and that has been a really robust and fantastic conversation. The thing that we have heard over and over again is the strong request is that we infuse this play with as much hope as we possibly can. The audience at the end of the play don't walk out in the despair, but walk out looking at the future and what can be done to make our long care system better."
Not all of the victims family members are on board, as Susan Horvath says she plans to be outside the gates on opening night to protest the play. Garratt says he understands her position and respects her position.
"Susan Horvath has been an amazing public advocate all throughout the process and I have a ton of admiration for her. She has done a tremendous job at keeping media focused on the victims families and getting a lot of attention for the suffering that has happened here. It is unfortunate that this has been the case and try to invite her to talk with us. We absolutely respect her decision."
Garratt says they did try to make sure they did not glorify Wettlaufer in any way during the play. She is not featured and the play does depict any murders or how she did it. He says he understands the controversy around the play, however he says they are going to move forward with it.
"One of the things that we have heard over and over again from people is the idea that this play is coming too soon and I can say that many of the folks that we have been talking too, family members directly affected have said to us that really their concern has less to do with the play coming too soon and more so with the radical changes coming to our long term care homes coming to late."
In the Wake of Wettlaufer runs from August 7 to September 6 at the Blyth Festival Theatre.