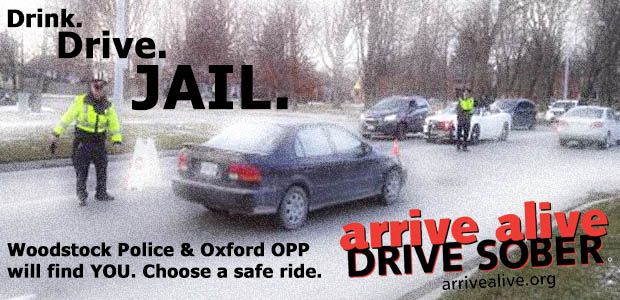 Police were tipped off about a possible drunk driver heading Eastbound on the 401.
A 19 year old woman from Kilbride will be walking for awhile after getting hit with an impaired charge in Oxford County.
OPP pulled over the woman late Monday night heading eastbound on the 401. Police were responding to a complaint about a possible impaired driver on the highway who was swerving in and out of the lanes. Apparently she also had a hard time maintaining her speed.
After investigating police charged the woman with impaired driving. She will appear before the Ontario Court of Justice in Woodstock on August 23rd.