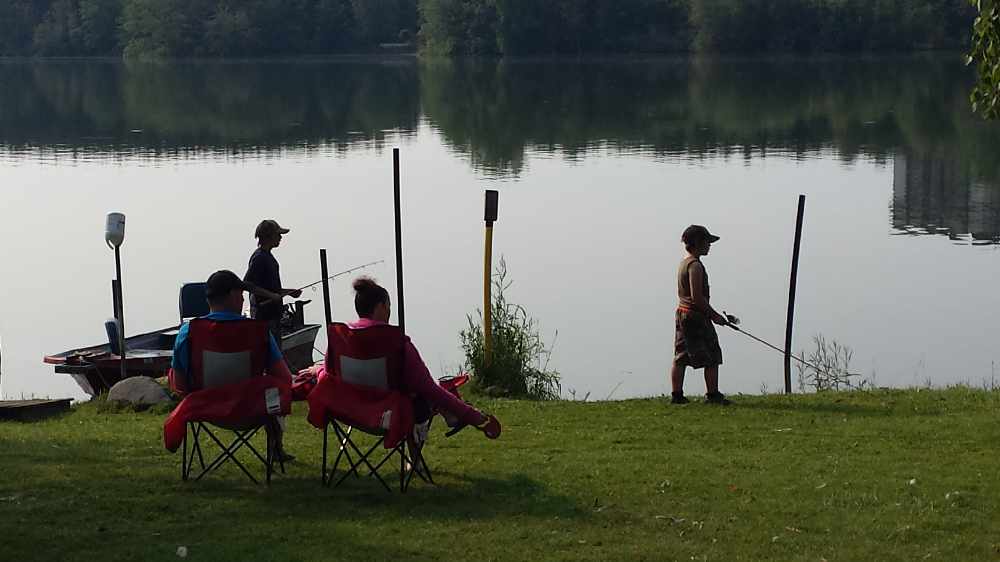 stock photo
Families are invited to attend the 5th annual Family Fishing Derby on Saturday. The Biggest Trout, Biggest Catfish are among the trophies that will be presented, along with traditional prizes.
TILLSONBURG - This weekend will see the Family Fishing Derby return in Tillsonburg.
It is the fifth year it will be put on by organizers Mike and Rosemary Dean.
He says people just enjoy coming out and fishing.
"I think people enjoy it so much is because it doesn't cost anything. I don't want you to have to spend any money, I just want you to be able to come out with your children and enjoy the day fishing on the lake, right? I did it with my kids, I've done it with my grandkids. We've been going to the event when it was under different names for the last 30 years so we hope that it starts a tradition where you do it with your kids, and they do it with their kids, and it's just a day to get to be with your child, right?."
Mike and Rosemary have been organizing the event for the past five years, receiving help from other volunteers. The event has been going on for over 30 years, ran by various service clubs before Mike and Rosemary took over in 2014.
It has seen a steady increase in numbers and Dean says he hopes they can gather over 300 participants this year.
Last year's event saw 267 people attend. He says it's just about bringing families together.
"Our goal is just to get guardians, grandparents and parents together with their children and spend some quality time. Put that iPad down, put that phone down and just spend some time with family, right? That's the only thing that we really want and you can learn a little bit about nature."
The event is in part of the province's week-long free fishing initiative, where people of all ages can enjoy fishing without requiring a licence until July 7th.
The Derby is free, open to all ages and it will have a draw for kayak and different prizes. The Biggest Trout, Biggest Catfish are among the trophies that will be presented.
There is also no registration fee required, however you will have to sign a liability form.
The Tillsonburg Fishing Derby is at Lake Lisgar and it goes from 7:00 am to 1:00 pm this Saturday, July 6th.