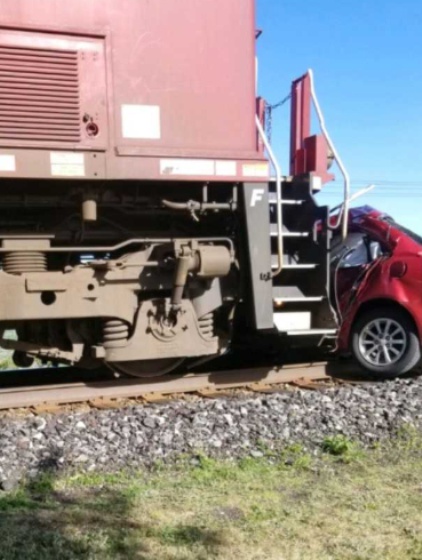 Photo Courtesy: OPP
Two men in their 20's from Kitchener have died after a tragic collision with a train in Innerkip yesterday afternoon.
OXFORD COUNTY - OPP are investigating a fatal collision that happened Sunday afternoon in Innerkip, involving a train and a motor vehicle.
So far, Police say the train was travelling west bound on the rail line when it struck a motor vehicle that was travelling on George Street in Innerkip.
The male driver of the motor vehicle, identified as 27 year old Cole Bey of Kitchener, was pronounced deceased at the scene.
Police say the male passenger, identified as 26 year old Raymond Friolet of Kitchener was taken to local hospital with life threatening injuries, however, he did not survive and was later pronounced deceased.
There were no other occupants in the motor vehicle.
OPP Traffic Collision Investigators attended the crash and are assisting with the ongoing investigation. The area of George Street and Main Street were closed for approximately five hours while emergency crews and investigators were on scene.
Anyone who may have witnessed the collision or have any information to assist with the investigation are asked to contact OPP at 1- 888 - 310 - 1122.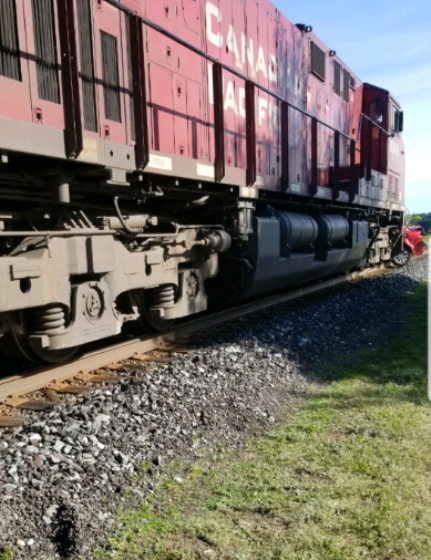 Photo Courtesy: OPP