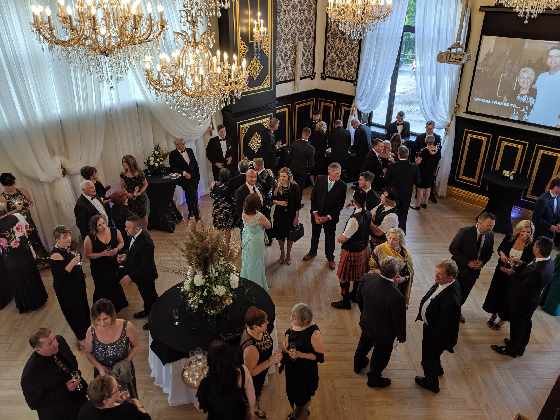 One Owner and Executive Chef celebrate the grand opening in front of Carnegie Hall in Ingersoll.
A splashy black tie gala was the scene in Ingersoll Friday night as the ribbon was cut, opening the recently restored Carnegie Hall.
INGERSOLL - Ingersoll's Carnegie Library was transformed into Carnegie Hall when the venue hosted its grand opening on Friday night.
The event showed a transformation of the library, before celebrating with champagne and hors' d'oeuvres, along with a ribbon cutting ceremony.
Executive Chef Sean Pike says he was excited to be a part of the occasion.
"It was a wonderful experience. We pulled out all the stops, there was champagne, oysters and hors d'oeuvres to entertain our guests. We had a live jazz band that was playing up top in the mezzanine, had roughly probably about 150 people there. It went super successful, everyone was blown away with the beautiful job done on the interior and exterior and the whole beauty of the building.
In addition to the Jonathan Blaak Jazz Band, the gala also included members of the Ingersoll Pipe Band.
Dignitaries and neighbouring business owners were among the guests invited to the event. The venue is over 3,000 square feet with a 25 foot ceiling, glass balcony and over 20 crystal chandeliers.
Pike says there has been excitement generating throughout the community for quite some time.
"It's a building that has touched a lot of people's hearts over the years, seeing it was a library, so multiple generations have been through it. So a lot of people from town have been excited that it's got some love to it and turned into a beautiful building, so the curiosity and excitement of the town has been buzzing actually for the last few months now with excitement."
The facility was originally built in 1909, founded by famous philanthropist Andrew Carnegie. Carnegie Library was among the legacy of libraries that was funded and built by Carnegie between 1883 and 1929 worldwide.
Pike says Carnegie Hall will hold future events like business conferences, birthday parties and anniversaries.
He adds it is a dream come true to be working as the venue's Executive Chef.
"I'm overly excited. It's a dream come true to be working as the Executive Chef down there."
To learn more about Carnegie Hall, you can visit their website.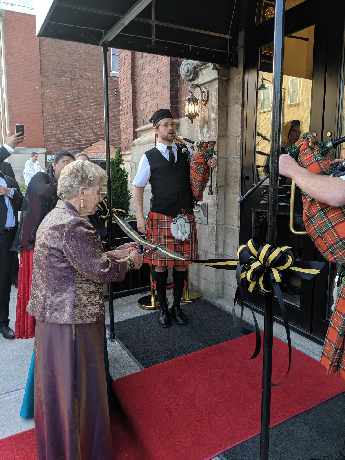 Official Ribbon Cutting Ceremony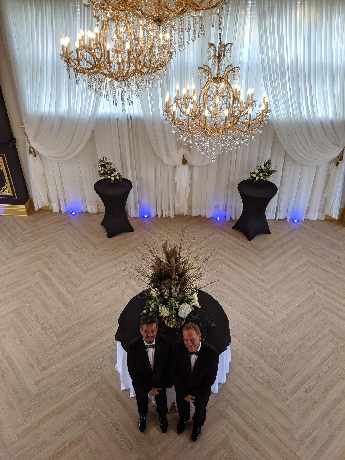 Owners Victor Salas and Maurice Van Egdom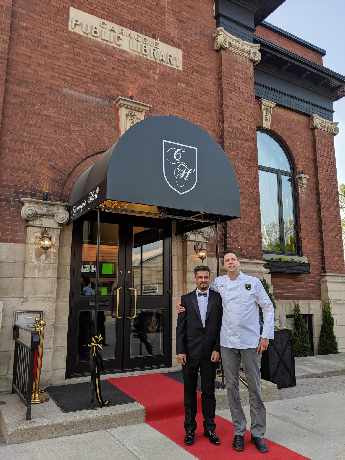 One Owner and Executive Chef celebrate in front of Carnegie Hall in Ingersoll