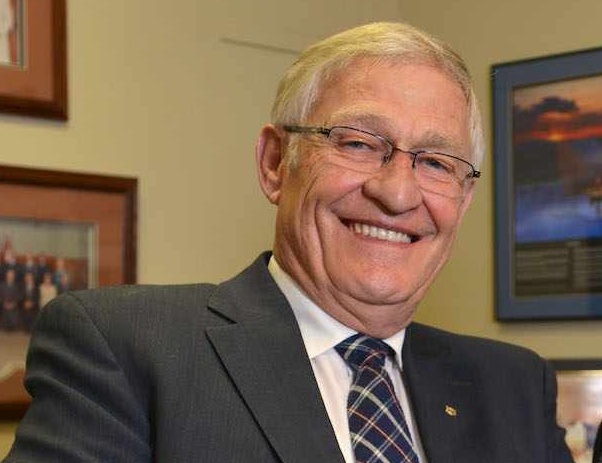 Oxford County MPP Ernie Hardeman is ready to put his support behind the new Ontario PC leader Doug Ford.
The MPP for Oxford County is ready to embrace Ford Nation.
Ernie Hardeman says he is happy to support Doug Ford as the party focuses on the June election and the prospect of defeating the Kathleen Wynne Liberal Government. He had previously supported Christine Elliott in the leadership race, however Hardeman says his focus now is on the PC party and presenting a united front.
"We went into this all together as one group, we had four great candidates, the one who wins is the one that is going to lead us and we all get behind the leader this win this election. I think our leader said it best when he said, this isn't the time to talk about ourselves, the object of our challenge today is Kathleen Wynne and we have to get her out of office and that is what we are all going to collectively work for."
Christine Elliott did not concede the leadership race right away, citing irregularities in the voting. Hardeman says those issues are over now and everyone is united in beating Kathleen Wynne.
"Christine, she came out yesterday very strongly supporting Mr. Ford, after she had reviewed the returns that came in from the election and she is working for the same cause all of us and I think we are united behind our leader and we are going to win this election."
Hardeman says Ford is the right choice for the Province and for the people of Oxford County.
"I think the new leader has been quite emphatic that is job is to get rid of the waste and spending habits of the present government and to get Queens Park and the Ontario Government back on track and I think we all share that common cause. During the leadership, we all had slightly different opinions of how we get there, but the truth is, when it's over, we all together want to accomplish the same thing, which is to work towards electing a Conservative majority government."