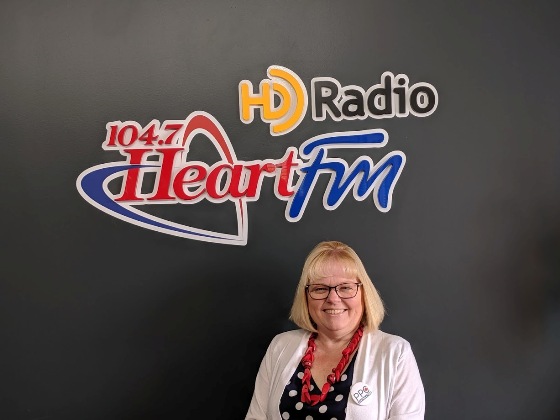 So far the only candidates to announce their intention to run in the Federal election this fall in Oxford County are the People's Party and NDP. Norwich's Wendy Martin is running for the PPC Oxford and has begun her campaign.
OXFORD COUNTY - The People's Party Candidate for Oxford County has started her campaign trail.
Wendy Martin has lived in Norwich for several years and has a wide range of business and government experience. She currently chairs the Accessibility Advisory Board for the township of Norwich, and is active in community and church groups in Norwich.
She says the People's Party platform really stood out to her for a number of reasons.
"Our corporate tax would be reduced to 10 percent, from 15 and that would help farmers as well, which would be really good and that would bring businesses back into Canada. On a personal issue, you have a 15 percent tax over $15,000 and on $100,000 income you have a $25 percent tax, so your first $15,000 of income, there would be no tax, which would be great for low income individuals. The platform looks good because more money in individuals pockets helps our economy and when we help our economy grow, that just means it is going to be better for everyone.
Martin would also like to see some major changes to Supply Management, saying our farmers should be able to export.
"Considering our trade agreements that we already have, Supply Management is always on the table, with the NAFTA and the new NAFTA and we have allowed about 12 percent of imports and that takes away from our farmers. On the weekend I spoke to someone on the Supply Management board and he said it is more like 20 percent of what is coming in but our farmers can't export because we have that supply management, which really is difficult for them in my opinion. For example we have Gunn's Hill Cheese and I'm sure he would like to export his cheese world wide and that is something that Maxime Bernier is looking at. If we phase out Supply Management, it would then open borders for our dairy farmers, eggs, chickens, turkeys and cheese and allow them to make more money, with a program in the phase out that would definitely account for their quota's and the quota system."
Martin says she is ready to get down to work and hit the campaign trail.
"Winning the Candidacy for PPC Oxford is a great honour and I will put people before politics. I look forward to open conversations about the issues that are important to the people of Oxford. I will stand strong for your individual rights and freedoms. I will be you voice to be heard. I will serve the people of Oxford riding. I want to see our government take financial responsibility seriously and reduce our debt. My vision for the People Party of Canada is if you are looking for something new and fresh in politics PPC is your answer, as your Candidate for the PPC I will listen to the people with honesty, integrity and compassion. I want to hear from you. To be honest and transparent by doing politics differently and by following our four principles, individual freedoms, personal responsibility, fairness and respect."
As of right now the only two parties to announce candidates for the fall election in Oxford is the People's Party of Canada and the NDP.
The People's Party of Canada was launched by Maxime Bernier in September 2018 with an eye on smaller governments and lower taxation. Visit www.peoplespartyofcanada.ca to see there platform.