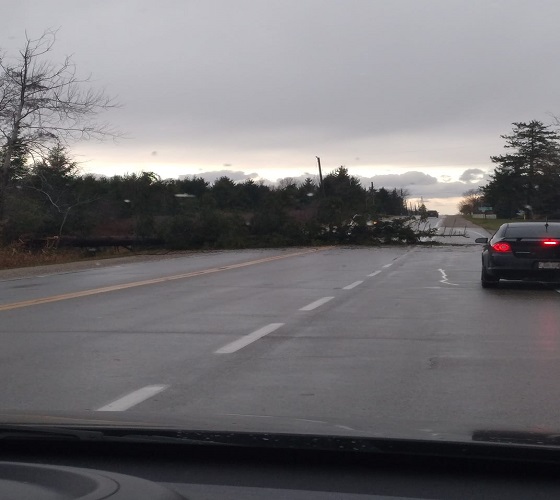 Please check in on friends and family who are still without power today after Sunday's massive wind storm. Some places could be without power until 11:00 pm tonight in Oxford County.
OXFORD COUNTY - Thousands of people are still without power this morning in Ontario after Sunday's wind storm.
In Oxford County, we have pockets of power outages reported in Tillsonburg, Norwich, Blandford-Blenheim, East-Zorra Tavistock and Zorra Township. Hundreds of homes in Oxford County are still without power. Crews have been working around the clock to get everyone back online. Some places should have the lights go on by noon. However at least 100 customers in Oxford County are being told it could be as late as 11:00 pm.
The Tillsonburg Fire and Rescue Services is asking everyone to check on family and friends. Power has been restored to a large area but remains out for many more. If you can think of someone who maybe vulnerable or home bound, please do a check in with them.