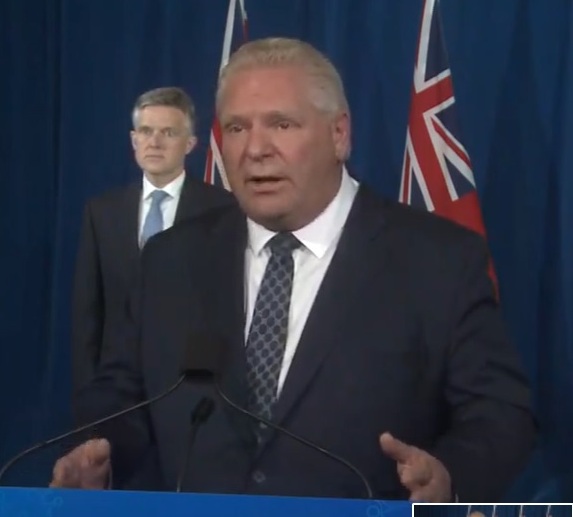 Premier Ford says he is going to be sending an army of Provincial Inspectors to businesses across the Province to make sure they are following the proper COVID-19 guidelines.
ONTARIO - The province has launched a series of education and enforcement campaigns.
The inspection blitzes will happen at businesses across the Province to ensure everyone is following the proper COVID-19 guidelines. Premier Doug Ford says officers will be asking employers to produce their workplace safety plans.
"The vast majority of Ontario businesses are following the rules and protecting their workers and customers - and we thank them for doing their part. We're deploying an army of inspectors to help support our businesses through education and feedback on their safety plans. For the bad actors who are intentionally breaking the rules, I'm providing a fair warning. We'll find you and slap you with a big fine. It's that simple."
Businesses requiring a workplace safety plan include:
- Restaurants, bars, and food or drink establishments;
- Sports and recreational facilities;
- Meeting and event spaces;
- Malls;
- Personal care services;
- Casinos, bingo halls, and other gaming establishments;
- Cinemas; and
- Performing arts facilities.
You can listen to the Premiers opening remarks from today below: