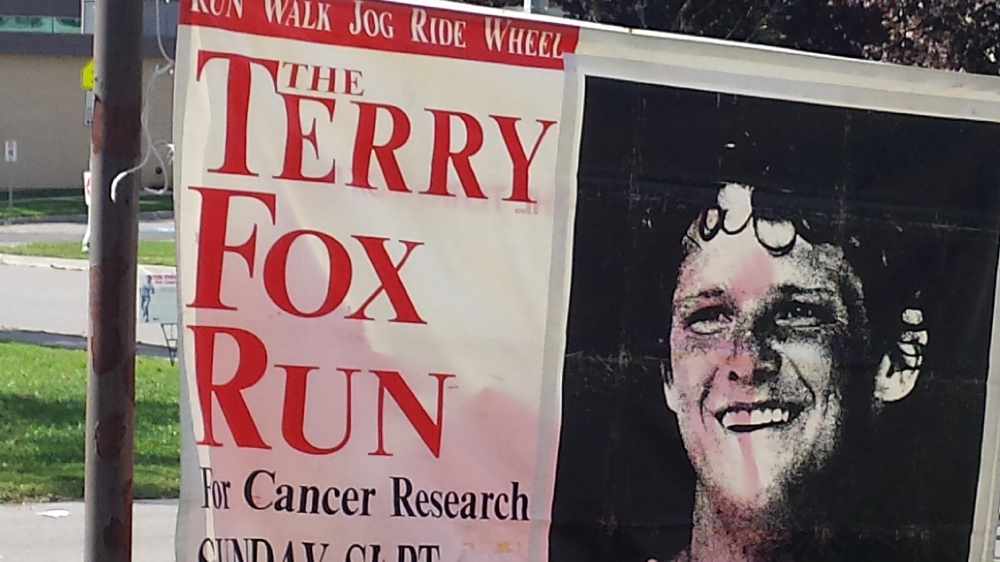 stock photo
Ahead of this fall's Terry Fox run in Woodstock, the message of hope will come early.

WOODSTOCK - The Terry Fox run and the message of hope is returning to the friendly city soon.
The annual kick off for the run is coming up on Friday the 20th at The Upper Thames Brewery.
Co-Chair of the run, John Versaevel says now more than ever there is a need to continue the legacy of Terry Fox.
"Over the time of the run in Woodstock, the run has raised over $400,000. To me, that is amazing, but there is always a need for more. I know there is such a big demand out there for charity dollars, but to me, Terry Fox is such an icon and such and example to others."
The family friendly event will have live music to help build up the anticipation for the Terry Fox Run.
Versaevel says the launch party and the walk serve such an important purpose.
"The run is important and Terry's legacy of hope is very important, it matters. To get people out to support it matters too."
The kick off is also an opportunity to ask any questions ahead of this year's run and to pick up pledge sheets as well.
The Terry Fox Run returns to Woodstock in the fall.