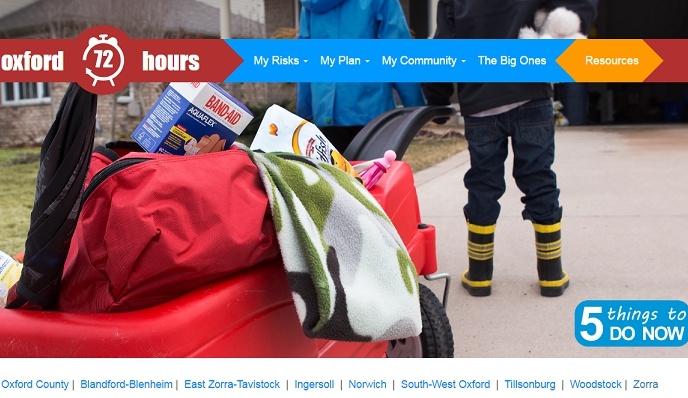 The Woodstock Fire Department reminds everyone to keep their 72 Hour Emergency Kit up to date all year long.
A trio of tornados left a swath of devastation in Oxford County less than 40 year ago.
With that in mind, people are encouraged to check in on their 72 Hour Emergency Kits and make sure they are ready for anything.
Public Information Coordinator Lisa Woods details some of the main staples your kit should include:
"Water for every individual in your home. You want to make sure you have batteries and a flashlight, some cash because debit machines may be down, extra clothing, canned food, extra keys, any first aid kits, and if you have any pets make sure you have something for them as well."
Woods points out there are many great resources to learn more about how to be properly prepared for an emergency.
"Oxford 72 Hours is a website dedicated directly to our area - so what are the risks that are specific for our area? And it takes you step by step through making your plan, making emergency kits, families, and anyone with special needs, for you home, your business, and the top five things you should be thinking about."
The site also looks back at some of the disasters to hit our area including the tornadoes that touched down on August 7th 1979, the 2003 blackout, and the 2013 ice storm.