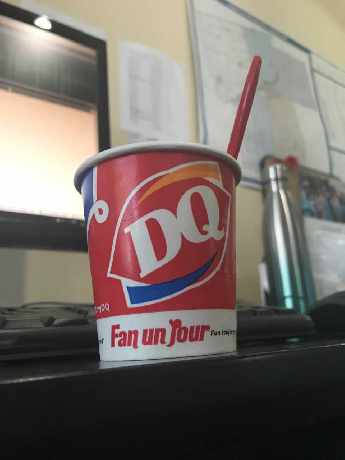 All of the proceeds from blizzard sales at our local Dairy Queen locations today will benefit the Children's Hospital at London Health Sciences Centre.
OXFORD COUNTY - It's Miracle Treat Day at Dairy Queen locations in Oxford County and beyond.
Rebecca Milec, the Marketing and Communications Manager for the Children's Miracle Network, says all of the proceeds raised from their blizzard sales will benefit one of their hospitals.
"The equipment that is at children's hospitals, 90 percent is funded by donors. A lot of the programs like Child Life and Art Therapy are 100 percent donor funded so without community support for days like this we wouldn't be able to have those things for the kids."
Milec says the campaign was a big success last year.
"This is the 16th year of Miracle Treat Day and last year in our region we raised over $142,000 in one day which is really incredible!"
Peter White, Executive Vice President with Dairy Queen Canada says the campaign raised $3.4 million for 14 children's hospitals across the country in 2017.
"It's been very successful and I'm happy to see that we're in our 16th year and we're really pleased that our franchisees support it. Their crews and managers really go above and beyond today, I'm out serving blizzards and visiting locations in Ontario and it's a total event at the restaurants and that's what's so exciting about it."
All of the money raised at the Woodstock, Ingersoll and Tillsonburg locations will benefit the Children's Hospital at London Health Sciences Centre.