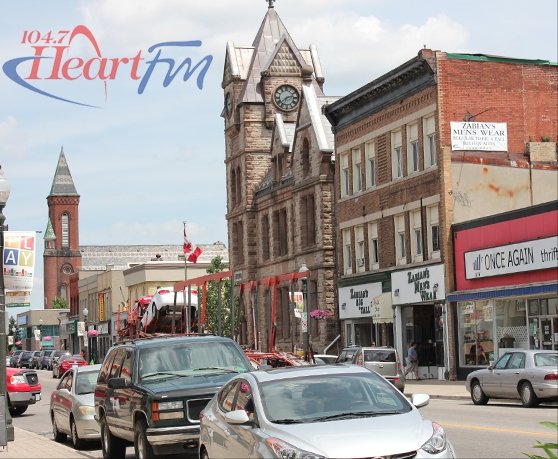 The Oxford Stimulus fund has provided COVID-19 related grants to the BIA's in Ingersoll and Woodstock and the Ingersoll Theatre of Performing Arts.
OXFORD COUNTY - The Oxford Stimulus Fund has provided COVID-19 related grants to three local organizations.
A total of $33,995 is being distributed to the Ingersoll BIA, Woodstock BIA and the Ingersoll Theatre of Performing Arts. The bulk of the money is going to the Woodstock BIA with $25,000 and $5,000 going to the Ingersoll BIA and just under $4,000 to ITOPA.
The Ingersoll BIA is using the money for a marketing campaign to attract more people downtown with the BIA Bucks program.
The Ingersoll BIA Bucks program provides vouchers to consumers that are discounted by 10%, providing an incentive to shop at any of the thirty-three participating stores. The BIA is covering the 10% difference in the costs to help the small businesses downtown.
Woodstock is using the money for the "Love Downtown Woodstock" project which aims to safely welcome patios, visitors and events back to downtown Woodstock. This campaign will focus on helping restaurants adapt to outdoor dining and retailers offer curbside pickup. General Manager of the BIA Virginia Armstrong says this money will help a lot of local businesses.
"Downtown Woodstock is home to 300+ businesses, many of which are independently owned by people who live right here in our community. We look forward to the opportunity to use these funds to support some of the most heavily impacted businesses by making outdoor dining and retail space a viable option for restaurants and retail stores. This project will have an incredible impact on the recovery of Downtown Woodstock as we begin to safely welcome locals, visitors and events back into the core."
ITOPA has had to cancel all of their productions over the past year. The non profit is looking forward to welcoming guests again in the future. The stimulus funding they have been approved for will allow them to reopen safely when they are allowed to do so.
General Manager of Community Futures Oxford Allan Simm says this money will directly support 49 businesses, indirectly support 425 businesses, and impact 11 jobs with total spending in Oxford County across all three projects of $60,300.
"Although we are all feeling hopeful, the pandemic continues to impact the local economy. Community Futures Oxford is proud to support these projects which we know will have a positive impact on the economic recovery of Oxford County. The successful applicants will directly support small businesses, allow for the safe return of visitors and accelerate the recovery of some of the most heavily impacted businesses in our downtown cores."
The second intake for grant-stream funding consideration closes on April 30, 2021. Individuals or organizations interested in applying for funding through the Oxford Economic Stimulus Fund should visit cfoxford.ca for more information and to access the application.