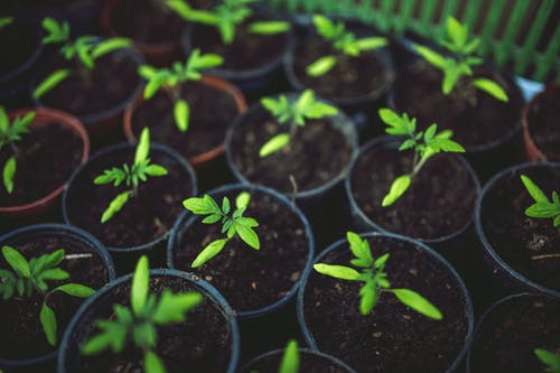 stock photo
A new gardening workshop will be happening at the Woodstock District Community Complex in February. Let's Start Your Garden will look at the basics of gardening.
WOODSTOCK - The City of Woodstock will be starting a new program next month to teach residents the basics on gardening.
The workshop is called Let's Start Your Garden.
Supervisor of Parks and Forestry Reta Horan says it's the perfect time of year to get started.
"So we're trying to help people start a garden that maybe haven't gardened before. So teach them the basics on how to plant a seed, how to start them earlier in the year before the ground actually thaws and then how to grow that, say in your kitchen window. And then we'll teach you also how to plant it too once the spring starts and it's planting season."
She adds by the time the spring starts, they already have a head start, a good chance of growing.
Horan says they're going to focus on a vegetable garden; making tomatoes, peppers and the different growing seasons, which will include when to start them and what to look for while they're growing.
Supervisor Recreation Programs and Sponsorship Jason Jolicoeur says it's for the whole family, including kids.
"It was originally designed for adults but now we are encouraging people to bring their children because we want this to be a family event. So that way when it comes time to gardening, we're hoping that parents will bring their kids outside too and get active with them in the gardens because gardening is a good form of physical activity as well."
Jolicoeur says tickets cost $12.50 each and you can register online or you can call the Southside Aquatic Centre at 519-421-7665.
It runs on February 25th from 6:00 to 8:00 pm inside the Woodstock District Community Complex.