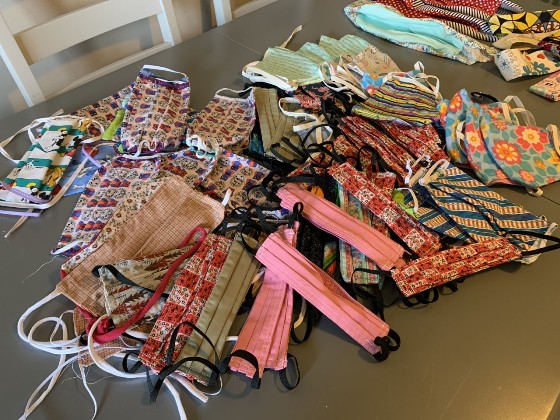 No plans at this time to make masks mandatory in Oxford County according to the Warden, however that could change if the numbers change and they will take their advice from Health Unit.
OXFORD COUNTY - The Province of Ontario has stated they are not going to make masks mandatory Province wide at this time.
They are still encouraging everyone to wear a mask when social distancing is not possible. They are allowing each region, council and health unit to make the decision. This means if it wanted to, Southwestern Public Health could make masks mandatory in our region. Other places have adopted this policy including nearby Dufferin-Wellington.
Warden for Oxford County Larry Martin says they do not have plans to push this issue at council right now.
"I'm not going to say it isn't necessary but it is not an emergency at this point of time. We have always taken our guidance from Southwestern Public Health and our Medical Officer of Health. At this point in time, because of the numbers we have in Oxford County, the Medical Officer of Health for Southwestern Public Health isn't recommending we do that."
Martin says businesses are allowed to make their own policies.
"There is nothing stopping businesses if they want to voluntarily require masks, that is perfectly acceptable. When the numbers are what they are right now, it is almost, I'm going to say futile to say you have to wear masks, now if our numbers change, that may change as well."
You can listen to Martins full comments below:

(Article Submitted by Brian Donlevy)