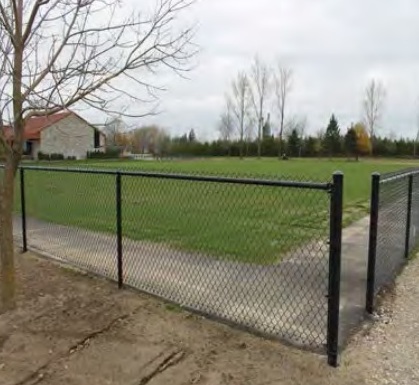 Soccer players in Norwich will have a new field to play on in the Spring, complete with a new walking track as well.
NORWICH - The brand new Norwich Soccer Plex on Airport Road will be ready for the spring.
It includes 3 Soccer fields (one full-sized regulation adult field and 2 medium-sized junior fields), with a paved perimeter walking track. Mayor Larry Martin says this is exciting news for the Norwich Minor Soccer Club.
"They have been shuffled around from place to place over the last few years, they were at the old High School, then moved to Emily Stowe and then they were inside the race track at the community centre and now they have a permanent home."
Martin says everyone is excited for the snow to melt so they can start using the new fields.
"Hopefully everybody is excited about it and if they want, they can walk and get some exercise while their children are playing soccer, so it is win win for everybody."
This complex would not be possible without the great support of the Ontario Trillium Foundation who have contributed a grant of $150,000 towards this project. The Township of Norwich has also received donations toward this complex from the Norwich Optimist Club and Norwich Minor Soccer. The total cost of the project was just over $200,000.