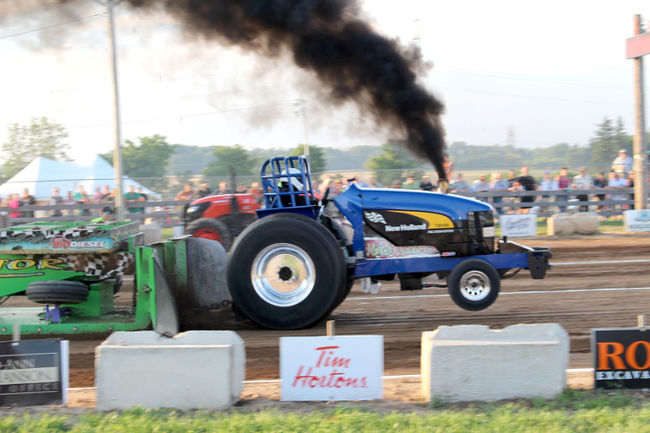 stock photo
The 12th annual Norwich Truck n' Tractor Pull is back this year. The event runs for two days, beginning on Friday.
NORWICH - This weekend will mark the 12th annual Norwich Truck n' Tractor Pull.
The event will be put on by The Norwich Optimist Club.
Co-chair Neil Dolson says this is the largest fundraiser for the organization.
"It is exciting for everybody. We have a kids zone, we have bouncy castles, we have face-painting, we have lots of food like ice cream, freezies. And we have entertainment on both evenings."
Dolson says Sun Dog will be performing on Friday evening and the John Atley Band will be on stage the following night.
Proceeds will go towards community projects in Norwich.
He says this fundraiser will help them give back to the community.
"We have all kinds of kids programs. In the past, we've helped build a splash pad, we've help contribute significantly to the soccer fields for the minor soccer association. We do things like help disadvantaged kids get bicycles, get eyeglasses. We provide food for after-school programs, we provide bursaries, essay writing contests. Anything that's focused at young people in the community, the Optimist Club want to be there and want to help."
Weekend passes for kids 13 years or older is $30.00 and it's $10.00 for children who are 12 years old and under. For Saturday only, tickets for kids 13 years and under is $20.00 and just $5.00 for younger children. They can be paid for at the gate and it is cash pay. An ATM will also be on site for those who need to pull out money.
Dolson says camping will also be available on site. Lot sizes are 50x20 for trailers costs $40.00 and 25x20 for tents which is $20.00 and the site comes with 24 hour security
It will be taking place at the Rettie Farm, running this Friday and Saturday. The gates open at 5:00 pm on Friday.
To see a full schedule, you can head to their website.