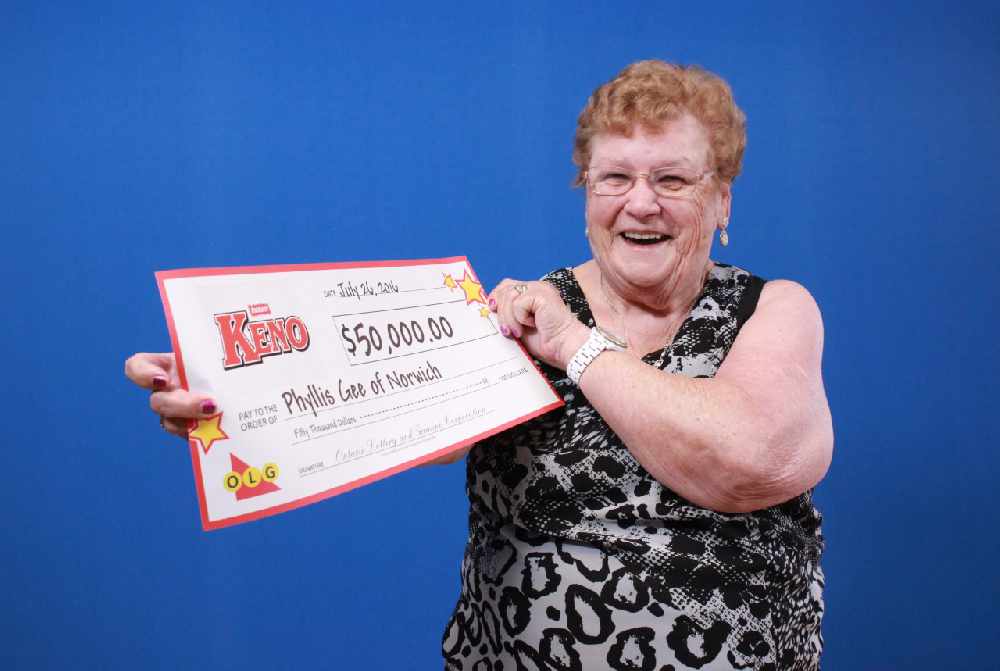 A woman from Norwich was at the cottage when she realized she had won $50,000.
NORWICH - A woman from Norwich is $50,000 richer after winning one of the top prizes in Instant Keno.
Phyllis Gee purchased her winning ticket at the Zehrs on Simcoe Street in Tillsonburg. She scratched the winning ticket while at the cottage with her daughters.
"I needed one more number. And it appeared! My daughter was so excited but I was worried that maybe I did something wrong. I rechecked the ticket and so did my daughter and our neighbour. Then we started celebrating!"
Gee says she couldn't wait to get to the store to validate her ticket.
"The retailer was just as surprised as I was. When I showed her my winning ticket she said, 'Oh my goodness, a Big Winner!"
Gee says the whole thing hasn't sunk in yet. She got to ride in a stretch limo to claim her winnings from the OLG.