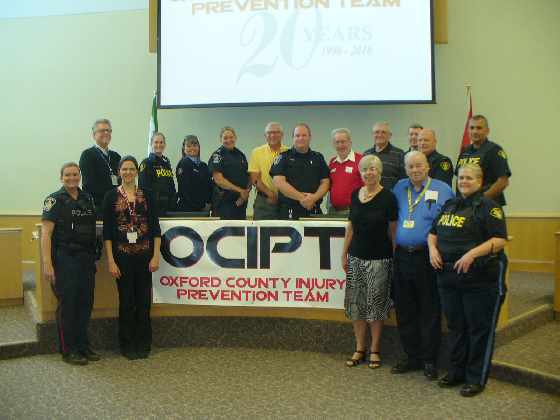 The Oxford County Injury Prevention Team will be hosting summer day camps for kids.
WOODSTOCK - The Oxford Injury Prevention Team is hosting day camps for children who are interested in learning about safety.
Constable Nikki VanLeeuwen says the police, fire, and ambulance will all be part of the team teaching young people around the community.
"We have decided as an Injury Prevention team because all of those emergency services are represented on that team, to actually do safety expos with the kids. We have 10 stations that we set up at the camps. Each camp so far; there has been about 50 young people at them."
She says they offer a large variety of camps.
"We talk to them about everything from boaster seat safety, helmet safety to sun safety, cycling safety, water safety as well, and railway safety. We talk about absolutely everything with the kids. They have a lot of fun and learn lots."
VanLeeuwen tells Heart FM that they have received a lot of positive feedback about the camps.
"The Red Cross comes in and talks about water safety. We have Buckles, which is a mascot for the Red Cross. It's a huge life jacket and the kids just think that is amazing. The kids always get excited to see the fire, police, and ambulance all in our uniforms."
The children also learn about 911 and the proper use of it.