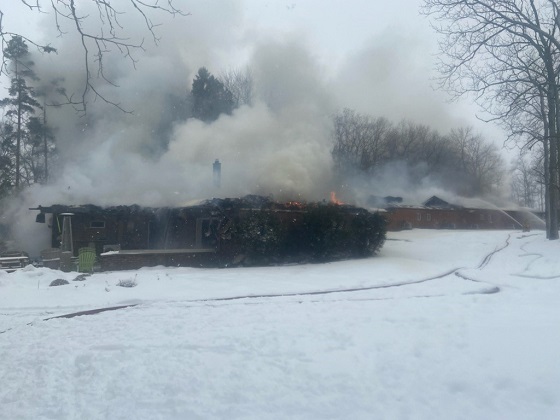 UPDATE: The major crimes unit is now investigating this suspicious motel fire and the person who was injured is expected to make a full recovery.
UPDATE: The OPP Major Crimes unit is now investigating this fire.
It is considered suspicous and nature and anyone with information is asked to contact Perth County OPP or Crime Stoppers. The police also updated the status of the person who was injured. Initially it was reported they suffered serious injuries, however now the police are saying the injuries are minor in nature.
---
PERTH EAST - One person has been injured in a fire in the Township of Perth East, near Stratford.
OPP and the Perth East Fire department responded to the blaze just before 9:45 am today at a motel on Forest Road. The motel was already fully engulfed in flames when crews arrived.
One person was taken to the hospital with serious injuries.
The roads are still closed for emergency crews, and the cause of the fire is still under investigation.
The Office of the Ontario Fire Marshal has been consulted, and the Perth County Major Crime Unit is assisting with the investigation.