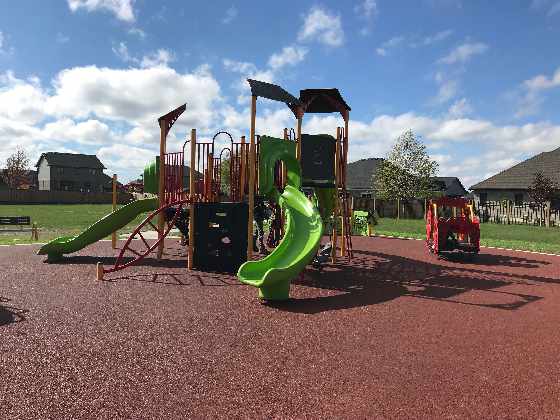 The Province says opening children's playground equipment will be considered for Stage 3. Deputy Premier Christine Elliott hints that details about Stage 3 will become more clear next week.
ONTARIO - The Province of Ontario is not ready to commit to opening up playgrounds for children.
Deputy Premier and Minister of Health Christine Elliott says opening playgrounds is something they will consider for Stage 3.
"We are certainly looking at what is safe for everyone, what is safe for children. Playground equipment has been more difficult because little people are climbing on it, it is difficult to disinfect it on a regular basis but it is something that we are considering for the next stage of our reopening."
Elliott says playground equipment is one of many items under consideration fro Stage 3.
"As we move from Stage 2 to Stage 3, there will be many other considerations of other things that will be brought it in but the opening of children's playgrounds will certainly be one of the items that are under consideration for that."
Elliott says the do not have a timeline for opening playgrounds.
"We are still waiting to see the results of stage 2 opening, we need about another week of data to understand if there is anything in particular that is causing outbreaks. So far as Stage 2 is concerned, it is looking very good but we still need another weeks data to really inform the situation and then decisions will be made about the opening of Stage 3."
You can listen to her comments below: