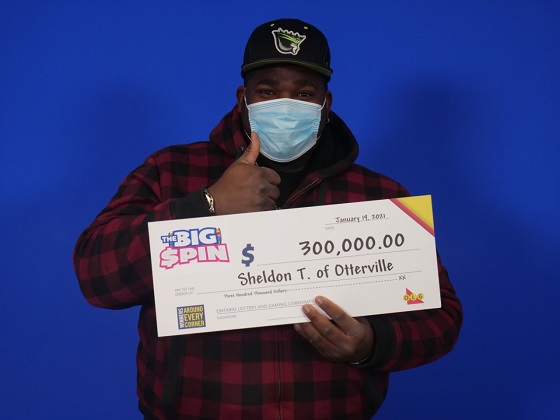 The 30 year old father from Otterville plans to use some of his winnings to build a house in Jamaica.
OTTERVILLE - An Otterville man is $300,000 richer after winning the Big Instant Game from OLG.
Sheldon Tucker purchased his ticket at Tobacconist and Magazine on Broadway Street in Tillsonburg. The 30 year old farmer and father of one purchased two Instant Big Spin Tickets.
"I didn't believe it when I found out about the win. I couldn't wait to see what happened when spinning the wheel."
Tucker says he couldn't wait to tell his coworkers.
"They were surprised and excited for me."
Tucker plans to use his winnings for his child and to build a house in Jamaica.
"This win feels good – it's such a relief."