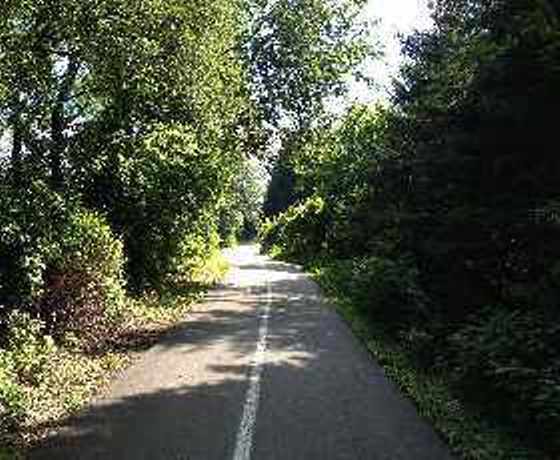 Oxford County Trails Council wants to recognize those who use their trails for hiking, walking or running and award them with a bronze, silver or gold badge for completing a certain amount of kilometres.
OXFORD COUNTY - Oxford County Trails Council is awarding trail badges to those who complete a certain amount of kilometres.
With close to 180 kilometres of beautiful trails throughout Oxford County getting outside to experience nature while reaping the health benefits of hiking, it's easy to start logging your kilometres.
So, they're offering three levels of badges and certificates.
- The bronze badge recognizes 50 kilometres
- The silver badge recognizes 100 kilometres
- The gold or Warrior badge is for all kilometres hiked throughout Oxford County
The bronze and silver can be done on any combination of trails or just one trail, if you prefer.
The gold/Warrior badge is to encourage exploration of Oxford County and you must hike every trail on the map.
The eligible trails are found on the trail maps and their website. As new trails get added, they say it is best to continue to check the website for the most current trails.
Some trails are seasonal, however so hike those trails accordingly.
A small membership fee is required to participate in the badge program. It covers ongoing maintenance and development of trails.
You can download our "log" card and maps from their website or you can pick up log cards, along with trail maps, at the Oxford County administration building or the Quality Inn. When you fill in your log card simply remit with a nominal postage/handling fee and you will receive your badge and certificate in the mail.
The Oxford County Trails Council want to encourage everyone to get out and walk, run or hike, and they're so happy to reward the efforts.