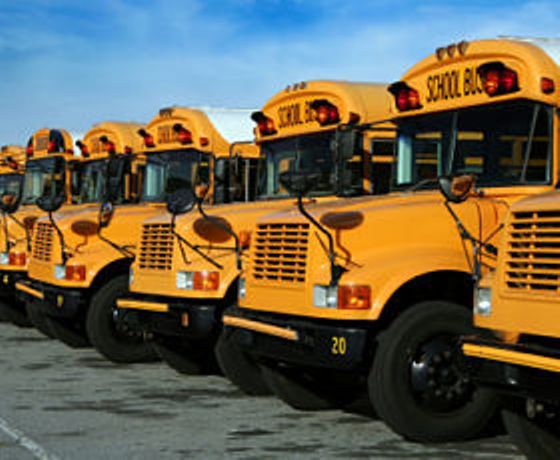 One week into the school year and already the OPP in Norfolk and Oxford have received several complaints from school bus drivers about people blowing past them when their stop sign arms are activated and the lights are flashing.
OXFORD COUNTY - Oxford OPP have received several reports already this year about people passing school busses with the stop arm extended and the lights flashing.
Constable Ed Sanchuk says drivers need to slow down, pay attention and treat our school busses with the respect they deserve.
"These busses are carrying our precious cargo, which is our children, your children, your nieces, your nephews, it really doesn't matter but drivers are not paying attention, they are going to seriously injure or kill one of our kids if they fail to stop for a school bus."
Sanchuk says already they have received several complaints from school bus drivers in both Norfolk and Oxford County about motorists blowing past stopped school busses. He notes the bus drivers will take your licence plate down and police will find you and give you a massive ticket.
"I can let the owners of those vehicles know, it is only a matter of time before police knock on your door and charge you, the owner of the vehicle for failing to stop for school busses, even if you weren't driving the vehicle. So if you are loaning out your vehicle, maybe to your kids, your family members, whoever it might be, you need to sit down and have a conservation with them, that when they see a school bus on our roadways, they need to stop, it's just common sense."
Drivers approaching a stopped school bus from the front with its overhead red signal-lights flashing shall stop in front of the school bus and not pass until the signals are turned off and the bus moves.
Vehicle owners need to be aware that if the driver can't be identified, the owner can be charged for the offence provided the licence plate number is obtained by any witness. If convicted, the driver/owner can be fined not less than $400 up to $2,000 for a first offence and to a fine not less than $1,000 - $ 4,000 or imprisonment for a subsequent offence(s). The penalty section also levies 6 Demerit Points to a drivers licence.
This law is in place to protect our most valuable resource, young children. Passing a stopped school bus is not only against the law; it is a potential lethal decision.