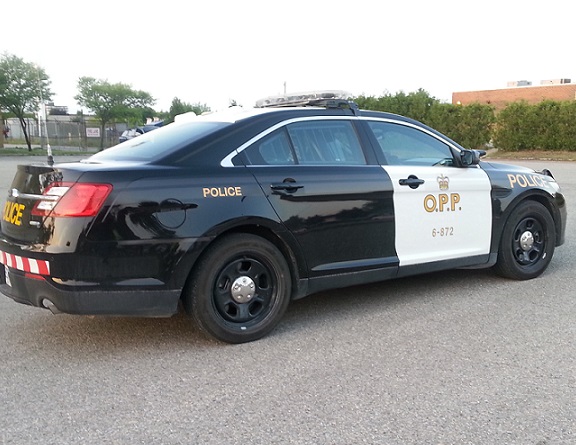 Briefs include $10,000 in copper wire stolen from Blandford-Blenheim, a suspicious man arrested with stolen property hanging around backyards in Tillsonburg and a SWOX man arrested for kicking down a door.
BLANDFORD-BLENHEIM - Police are investigating after $10,000 in copper wire was stolen from an address on Blenheim Road in Blandford-Blenheim Township.
The theft happened sometime in the last month. The fence to the business was broken, to gain access and 200 feet of ground copper wire was stolen.
Members of the Oxford County OPP are continuing to investigate and are seeking the public's assistance with this investigation. If anyone has any information they are being asked to contact the Oxford County OPP at 1-888-310-1122.
Should you wish to remain anonymous, you may call Crime Stoppers at 1-800-222-8477 (TIPS) or www.oxfordcrimestoppers.comwhere you may be eligible to receive a cash reward of up to $2,000.
"The OPP would like to hear from any metal recycling businesses that may have had individuals attend their business with a large quantity of grounding copper wire. Everyone needs to realize that this this type of theft puts hydro workers in danger and the public at risk when important grounding wires are removed." - Inspector Tony Hymers, Detachment Commander, Oxford County OPP.
---
TILLSONBURG - A 33 year old man from London has been arrested after he was caught hanging around backyards in Tillsonburg.
OPP were called about the suspicious man on Van Norman Drive on Sunday night by an alert neighbour. When police stopped the man, they claim that they found him in possession of several stolen items.
Herbert York Hanrieder was charged with trespassing at night, possession of a credit card and possession of property obtained by crime under $5,000.
---
TILLSONBURG - Police were able to recover several items that were stolen from shipping containers in Tillsonburg.
OPP say the theft happened on North Street East sometime over the weekend. A lawn trimmer, two chainsaws, hip waders and a tool box were taken from the shipping containers.
The thief or thieves must have got nervous because police found all of the stolen items in a nearby ditch.
---
SWOX - A man from South West Oxford is facing several charges after he allegedly kicked down a door on Quinn Drive.
Police were called by the concerned resident after the man kicked down the door on Monday night. He was then arrested and taken into custody without incident.
The man was charged with mischief and forcible entry.