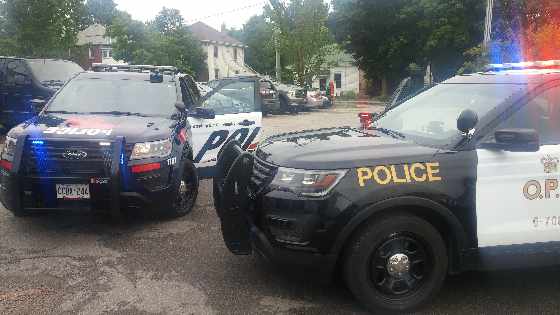 Briefs include a 24 year old man from Newfoundland arrested in Woodstock after he was denied service at a bar, tools stolen from a carport in Delhi and an attempted vehicle theft near Otterville.
WOODSTOCK - A 24 year old man from Newfoundland was arrested in Woodstock this weekend.
Police were called to a bar on Saturday morning around 1:00 am in the area of Dundas and Light Street. Apparently the man was denied service and had damaged a television in protest.
Officers arrested the young man and charged him with Mischief Under $5,000.
---
DELHI - Several tools were stolen from a carport in Delhi on Sunday morning.
Police say the theft happened on Western Avenue just before 6:00 am. Stolen was a set of Dewalt drills, a case of metric ratchets and Dewalt saws.
The OPP is urging all residents to secure their items and lock their vehicles, garages, sheds, outbuilding and homes. Members of the community are being asked to report suspicious activity in their community by call the non-emergency number or if a crime is in progress 9-1-1.
---
OTTERVILLE - Norfolk OPP are investigating after an attempted vehicle theft on Windham Road 20, which is between Otterville and Delhi.
It appears the suspects had stolen the keys to the vehicle the day before and then returned to steal it. The one suspect was observed to be wearing a dark coloured mask.
The suspect vehicle was described a black coloured Chevrolet short box pickup truck. The vehicle had the licence plate covered with a cloth and also had a gas tank in the bed of the truck. The vehicle was last seen heading westbound on Windham Road 20.
Remember, if you see something, say something. If you see suspicious activity or behaviour around your vehicle or neighbourhood, report it immediately.