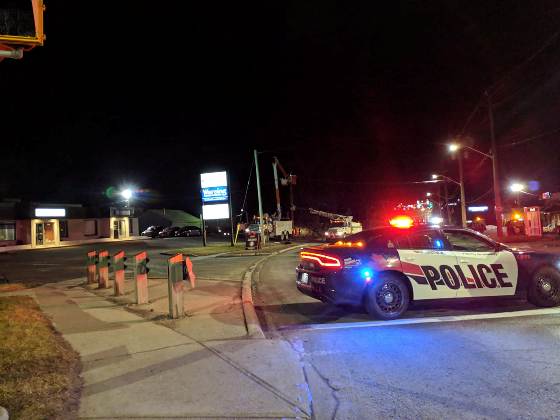 Two men fled the scene on foot after a crash in front of the Radio Station early this morning.
WOODSTOCK - Woodstock Police are investigating after a crash at the Heart FM parking lot this morning.
Officers were called to the station on Norwich Avenue after a vehicle hit the hydro pole around 1:00 am. A woman who witnessed the event said the car was dark blue and had two men inside. Both men fled on foot, left the car behind and jumped the fence at the back of the building into the Elgie Bus line compound. The witness called 9-1-1 right away after the men took off. Police brought in the k9 unit to try and track down the two suspects.
Woodstock Police have confirmed that the two men were able to escape. They do not have a ton to go on in terms of descriptions, other than to say the men were wearing dark clothing.