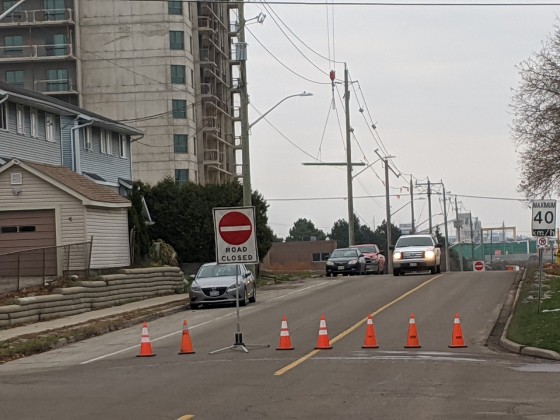 A crane hit a hydro line in Woodstock this morning causing a power outage for at least 155 homes and businesses.
WOODSTOCK - About 155 homes and businesses in Woodstock are without power this morning.
The outage was caused a crane, that hit a hydro line on James Street. James Street is currently closed between Stafford and Clarke Streets. Hydro One crews are aware of the problem and the estimated restoration time is 11:30 this morning.