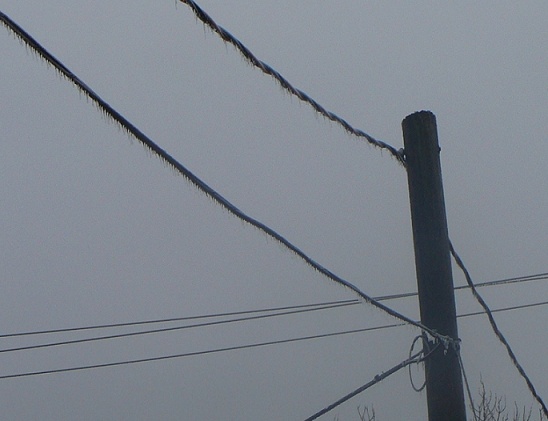 file photo
Hundreds of people are still without power across the region.
OXFORD COUNTY - Power outages in the area are prompting OPP to remind the public to exercise caution when driving on the roads.
Due to ongoing weather issues, some areas of Oxford County and surrounding counties are experiencing traffic lights, or hydro wires down.
Constable Marylou Schwindt says people need to drive according to the weather conditions.
"I've spoken with a lot of people who have their winter tires off and they have transitioned to the summer or spring driving, yet here we are in winter again, so just exercise caution."
Traffic lights may be totally off or may go into a flashing mode. In some instances there may or may not be a police officer there directing traffic.
OPP say in the event a traffic light is out, all drivers are to stop at the intersection and treat it like a four way stop. If the light is in flashing mode, drivers are to stop and yield to other drivers before proceeding through the intersection. Drivers experiencing a flashing yellow light are to proceed with caution.
Authorities are reminding motorists that if there is police or other authorized persons are directing traffic or there are portable signs in place then follow their direction.
Schwindt adds that following a few simple tips can make a huge difference in road safety.
"People are asked to slow down, take extra time, clear your windshield, clear your exhaust, and the stopping time, you want to increase your distance between yourself and other vehicles on the road."
Oxford OPP say the most important things to remember are; drive defensive and be extra careful paying close attention to what other drivers are doing at the intersection.
Power outages have popped up across the region. Some areas will likely be without hydro until early tomorrow evening. You can see the power outage map online here.