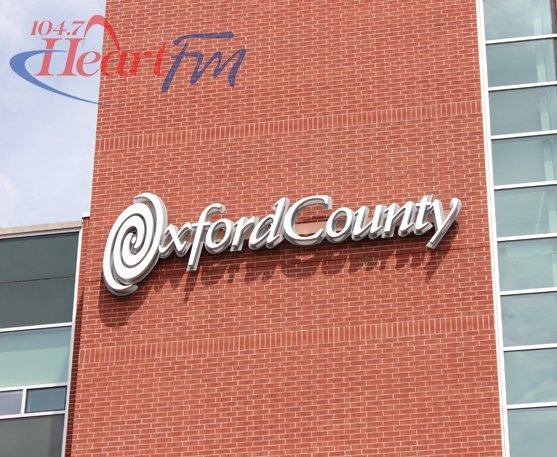 Residents and businesses in the County have until September 4th to submit their feedback on the proposed changes to the sewer-use by-law, which Oxford County will be looking to modernize.
OXFORD COUNTY - Oxford County is looking to modernize the sewer-use by-law and they're giving residents and businesses a chance to provide their input.
The by-law went into effect in 1987 and it regulates regulates wastewater discharge into the sanitary sewer system and storm sewers on roads in the County.
The by-law establishes acceptable wastewater parameters for industrial, commercial and institutional customers to support the wastewater systems in the County and protect our natural environment.
Manager of Water and Wastewater Services Don Ford says residents can review the proposed changes in the by-law, which applies to residents and businesses in the County.
"There's many new proposals in there, things that weren't in 1987, new wording that we've added that we'd like the public to look particularly at. Where we're adding new substances, as I mentioned before, pesticides and ammonia is one of them. Industry-specific requirements for grease separators from food premises, or amalgam separators from dental officers, hence the motor vehicle establishment."
Ford adds there is also an important revision to their PH levels, from a range of 5.5 to 10.5, to now from 6 to 9, which will be important to those who who are in the food and process industry.
Other proposed changes the public can review include:
- Adding storm sewers on County roads, with unacceptable pollutants identified;
- New requirements for spill response, pre-treatment, sampling and analysis and reporting
- A revised enforcement process.
He says they want residents and businesses to participate and have their say in something that impacts the County.
"I think everybody,businesses, individuals, the public, everyone has a concern about the environment and they want these wastewater treatment plants operating properly."
Ford says there are multiple ways you can send in your feedback.
You can go here to submit your feedback and it goes until September 4th. You can also email your your feedback to seweruse@oxfordcounty.ca or call in to 519-539-9800, ext. 3087.