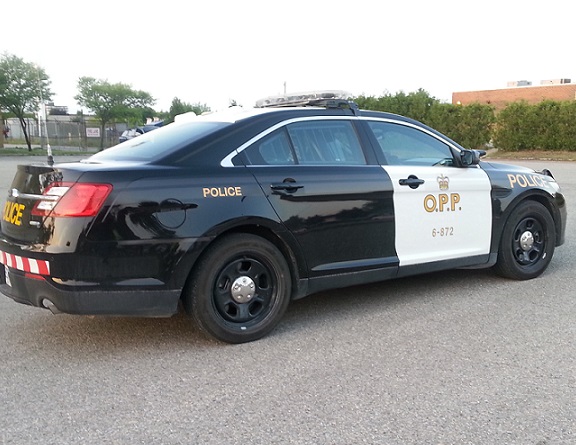 stock photo
A tragic Monday night in the region with two separate fatal motorcycle collisions and another crash involving a motorcycle that sent two people to the hospital prompts a special message from OPP.
OXFORD COUNTY - A tragic 24 hours in the region with three fatal collisions, two in Oxford an one involving a 40 year old man from Woodstock.
Two of the fatal collisions involved motorcycles on Monday night and the OPP want to remind everyone to watch out for our friends on two wheels. Another crash on Monday night in Norfolk County, saw two people riding a motorcycle go to the hospital as well and one of them is facing life altering injuries.
Media Relations Coordinator for OPP West Region Derek Rogers says you need to be aware of your surroundings.
"One of the most common things that our officers hear when there is a collision involving a motorcyclist that you hear from the driver is that I simply didn't see them. Drivers need to have a good sense of what is happening at them at all times and keep an eye out for people on motorcycles. These people are very vulnerable on our roads and highways and people need to take care and ensure that they have good awareness of what is happening on the roads around them."
Rogers said drivers need to keep an eye out for riders and the motor cyclists need to make sure they are driving defensively.
"Motorcyclists can't necessarily trust other drivers in a sense and make sure that you can be seen. You should wear bright clothing, maybe even a high visibility vest. I know everyone has the mental image of a motorcyclist in black leather on a black bike but that does make it difficult to see that individual if they are out riding like that. So take care and make yourself visible to other drivers and always make sure that you are watching what other drivers are doing."
The following tips are offered to help you avoid being involved in a collision with a motorcycle:
- Be sure that you are safe to proceed before doing so; check your mirrors and all around your car.
- Over 1/3 of all crashes with motorcycles are intersection related. Slow down as you come to an intersection and look carefully for traffic, traffic control signals, cyclists, pedestrians.
- Be extra cautious when turning left in front of a motorcycle. It's difficult to judge their speed and the turn signal may unintentionally be on as some models don't shut off automatically.
- Watch for signs, such as shoulder checking or leaning, that indicate the rider is going to change lanes.
- A motorcycle is more difficult to see than other vehicles and its profile is smaller from most angles.
- Drivers can easily misjudge a motorcycle's speed or distance.
- Make sure you don't pull out in front of, or cut off, a motorcycle.
- Speed and other aggressive tactics such as tailgating can be more dangerous to the motorcyclist who has less protection on a smaller open vehicle.
- Give other drivers space to change lanes, avoid cutting them off, signal your turns and lane changes properly.
OPP West Region has seen a spike in crashes involving motorcycles over the past 24 hours. Three riders have lost their lives. OPP West Region Traffic and Marine Manager Inspector Shawn Johnson is urging all motorists to do their part to prevent tragedy on our roads. ^dr pic.twitter.com/42G1HWyRU0

— OPP West (@OPP_WR) July 9, 2019