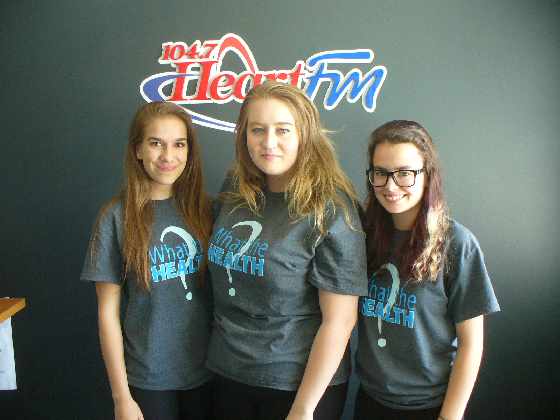 People of all ages are welcome to enjoy a viewing of the new Jungle Book movie tonight on an inflatable screen.
WOODSTOCK - Everyone is invited to Southside Park tonight for a Smoke Free Outdoor Movie Night hosted by Oxford County Public Health.
The live action Jungle Book movie will be playing on an inflatable screen at the base of Southside Park Hill. Each year a family friendly movie is chosen that does not feature one of the characters smoking. Summer Health Promotions Assistant and student Alexia Shank-Pippel says tobacco companies can only advertise to youth on the big screen.
"Children are influenced by what they see so for tobacco industries it's one of the last places that they can still advertise to children and teens. We want to address the issue and get it removed from kid's movies so they don't see it.
Between 2004 and 2013, 57% of the top grossing movies featured on screen smoking about 86% of those movies were rated for youth.
Callie Symmers is also a Summer Health Promotions Assistant and student. She hopes the Smoke Free Movie Night will shine a light on the issue.
"Smoking in movies is something that often people ignore or don't even notice but smoking can influence youth to start smoking. It's important that parents are aware so they can teach their kids that smoking does have an effect on future habits."
Although the movie is set to start at dusk, there will be games and activities starting at 7pm and there will be free popcorn served. Admission is free but moviegoers are asked to bring a non perishable food donation. In the past the event has seen between 500 and 1,000 people attend.
Student and Summer Health Promotions Assistant Shelby Hehn hopes lot's of people will stop by this year and have a good time.
"Bring whatever makes you comfortable whether that be a blanket or an air mattress and enjoy the movie!"