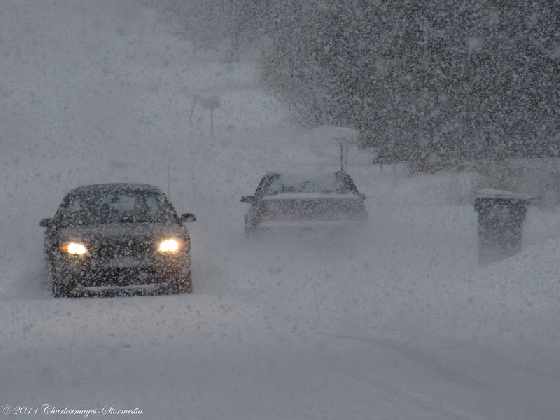 Environment Canada says the worst snow squall conditions are expected later this afternoon and into the early evening.
UPDATE: The snow squall watch has been downgraded to a winter travel advisory. Environment Canada is still warning about the possibility of blowing snow and heavy flurries this evening.
OXFORD COUNTY - A snow squall watch has been issued for most of Southwestern Ontario including Oxford County.
Environment Canada says heavy flurries are expected this afternoon with about 10 to 20 cm of snow locally. The worst snow squall conditions are expected this afternoon and this evening.
Motorists are being reminded to slow down and drive to the conditions.
Snow squalls cause weather conditions to vary considerably; changes from clear skies to heavy snow within just a few kilometres are common. Visibility may be suddenly reduced at times in heavy snow. Consider postponing non-essential travel until conditions improve.