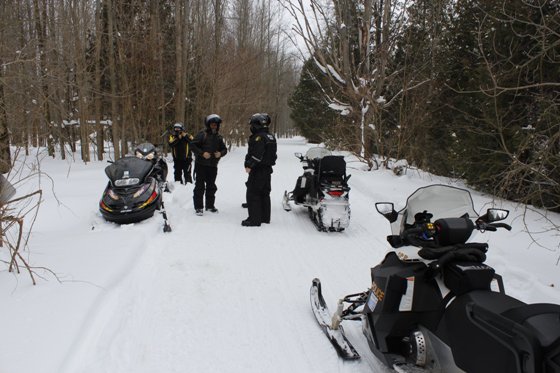 The OPP are preaching snowmobile safety this week as plenty of enthusiasts are taking advantage of the fresh snow fall.
OXFORD COUNTY - It's snowmobile safety week and the OPP is reminding all riders to ride sober.
Plenty of snowmobile enthusiasts are taking advantage of the fresh snow fall. The trails in our area are still closed, however, plenty of people are still heading in fields or travelling north.
The OPP is reminding everyone about some sobering statistics. 45% of all victims in snowmobiling fatalities in Ontario in the past 10 years had either been drinking or taking drugs. The penalties that apply to impaired drivers on the road ALSO apply to snowmobilers. In that time, 44.6% of all snowmobile fatalities have happened on a lake or river.
Over the same time period, 92% of all snowmobile fatality victims have been male. 25.7% of victims were between the age of 45-54. Excessive speed is the leading contributing factor in motorized snow vehicle deaths.
Police are simply reminding riders to make safety a priority, drive in pairs and make sure you bring some emergency supplies with you, things like blankets, ligthers and a cell phone. Also never ride alone, use the buddy system.