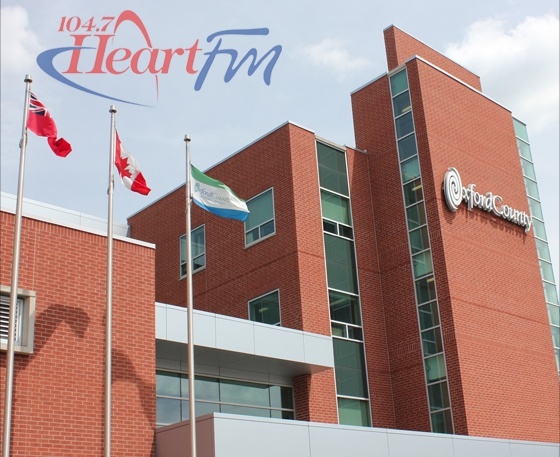 The recipient will receive the award at an upcoming meeting on February 26th.
OXFORD COUNTY - This year's Stewardship Award will be handed to one of two finalists at this month's County council meeting.
Warden Larry Martin will present it to one recipient on February 26th, recognizing them for their specific contributions to the conservation or natural environment through projects.
The award recognizes landowners who have made exemplary contributions to the preservation and enhancement of natural woodlands, wetlands, streams and meadows.
Manager of Planning Policy with the County of Oxford Paul Michaels explains what they are looking for when picking a winner.
"In terms of the criteria they look for, we use judges from Oxford Soil and Crop and Stewardship Oxford to kind of provide expertise in the area of evaluating candidates. And they look for that particular candidate's stewardship ethic, their demonstrated actions, so what the projects have actually undertaken on their property and then their willingness to share that experience with others, so they've got to be willing to go public with what they've achieved."
He says the Conservation Authority Stewardship staff is responsible for coming up with the short list of candidates and their projects due to having direct involvement with them.
Michaels explains what one of the finalists projects consists of.
"There's Jeff and Diane Tribe, they have a farm near Burgessville and what they've done on their property is converted a portion of it into a wetland and then they have supporting upland habitat that they've also created there. And that now serves as a habitat for wildlife, it also has a secondary role of reducing flooding and improving water quality and quantity on their farm and surrounding area."
He says Blandford-Blenheim's Gerard Pynenburg implemented a number of measures on his farm to improve soil health and productive water quality in the nearby streams and rivers.
Michaels adds the winner will receive a gift basket and a $500 gift certificate towards original artwork from a local artist. He says they'll also receive recognition on the awards wall inside the lobby of the County Administration building.
The meeting will start at 7:00 pm.