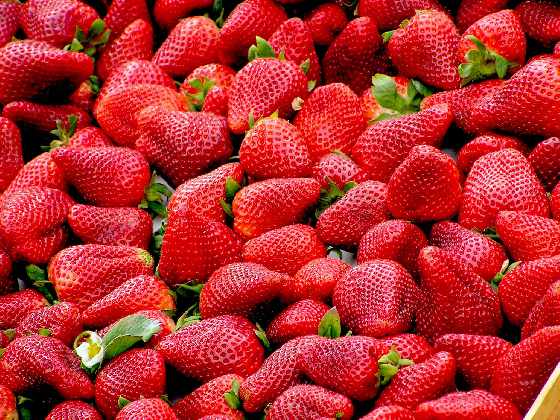 stock photo
The public is invited out to the Strawberry Social and Fashion Show at the end of this month which will help families in need in Oxford County.
WOODSTOCK - The Power of Helping Other People Everyday - Oxford County is organizing the Strawberry Social and Fashion Show.
The fundraiser is in support of the Power of H.O.P.E, who have been helping families in need across the County to provide them with a few essentials around Christmas time.
Volunteer Wenday Lamanski-Killing says this event is a big fundraiser for the local charity.
"The fun thing about this event is that 100% of the proceeds go directly to the fundraiser and the charity, and that doesn't happen all the time so that's a big deal. It's a lot of fun."
Director Karen Geerts says the event is one of two fundraisers put on by the Power of H.O.P.E. - Oxford County.
"We also have an antique car show in Ingersoll, we do that with the Children's Aid Society of Oxford County and Santa Ron."
The event will feature a fashion show from Sandra Knecht, who will present the latest fashion with Nygard Style Direct, along with guest speakers who will talk to audiences about "Mixing and Matching Your Wardrobe" and "Ketolibriyum."
You may also enjoy refreshments like strawberry tea and finger foods and desserts, catered by Chrissy's Catering from Tillsonburg.
Donations of PJs, teddy bears and other essential items are also appreciated.
Tickets are $25.00 and they are available by calling Karen Geerts at 226-228-1045 or by emailing woodstock@powerofhopeontario.ca. Guests can also purchase tables for up to eight people.
The event goes inside the Goff Hall on June 23rd from 12:00pm to 4:00pm.