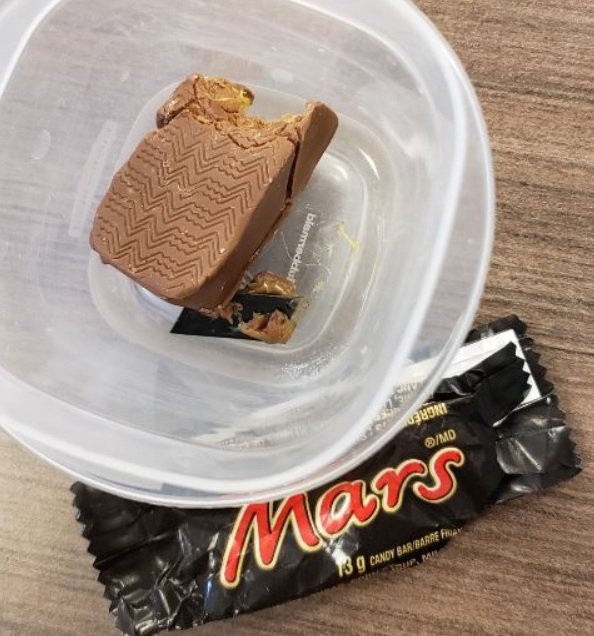 London Police are investigating after a teenager claims to have a found a razor blade in a Mars bar he collected on Halloween in the area of Wortley Village.
LONDON - London Police are investigating after a razor blade was found in a small chocolate bar.
The tainted Mars bar was collected by a teenage boy trick treating on Halloween last week. The teen says he collected the candy somewhere in the Wortley Village area, however the exact location is unknown at this time.
While there is no way to tell which residence the candy originated from, the areas where the boy may have received the chocolate bar are on streets between the following area:
- Wortley Road
- Langarth Street East
- Wharncliffe Road South
- Victor Street
- Please inspect all Halloween candy that your children brought home, and if you find anything suspicious, please contact police immediately.
The youth who found the razor was not injured.